'The Voice' drew its lowest audience of the series on Saturday night, trailing rival 'Britain's Got Talent' by nearly three million viewers.
BBC1's singing contest slumped to an average of 5.7 million viewers as it reached the knockout stage, slipping a further 200,000 from last week's low.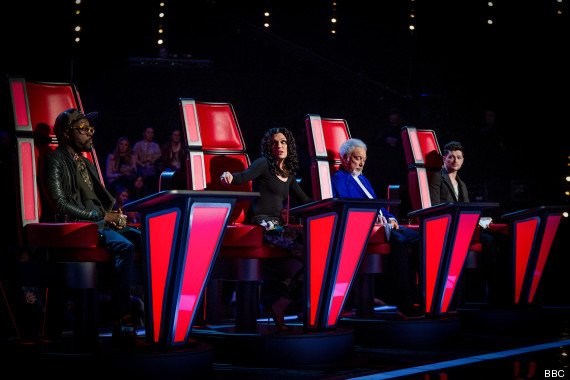 This series of 'The Voice' has failed to impress the viewers
The last of ITV's 'Britain's Got Talent' semi-finals pulled in 8.6 million on average, including viewers of the catch-up +1 service.
'BGT's audience peaked at 11.1 million- half of the TV audience - while the BBC show hit just 6.5 million at its height.
'The Voice' has struggled to match last year's audience but BBC bosses announced last week that it will return for a third series.
Last year's winner Leanne Mitchell will learn how her debut album has fared later when charts are announced, but it had failed to even reach the top 100 when midweek figures were announced on Wednesday, having sold less than 500 copies.
The final edition of 'The Voice's knockout stage takes place on Sunday night, with live shows beginning on Friday.