José Mourinho is the new Chelsea manager, the club has confirmed.
The Portuguese has signed a four-year contract nine years and one day after he was first unveiled as the club's new manager in 2004.
"I am delighted to welcome Jose back to Chelsea. His continued success, drive and ambition made him the outstanding candidate," said Chelsea chief executive Ron Gourlay.
"It is our aim to keep the club moving forward to achieve greater success in the future and Jose is our number one choice as we believe he is the right manager to do just that.
"He was and remains a hugely popular figure at the club and everyone here looks forward to working with him again."
Who Will José Buy And Sell At Chelsea This Time?

Five Trophies, Three Years, One Special Coach: Mourinho's First Chelsea Era In Pictures
Mourinho, 50, effectively confirmed he was coming back to English football in a Spanish radio interview over the weekend.
He was spotted in Mayfair last night having arrived at Heathrow earlier in the day.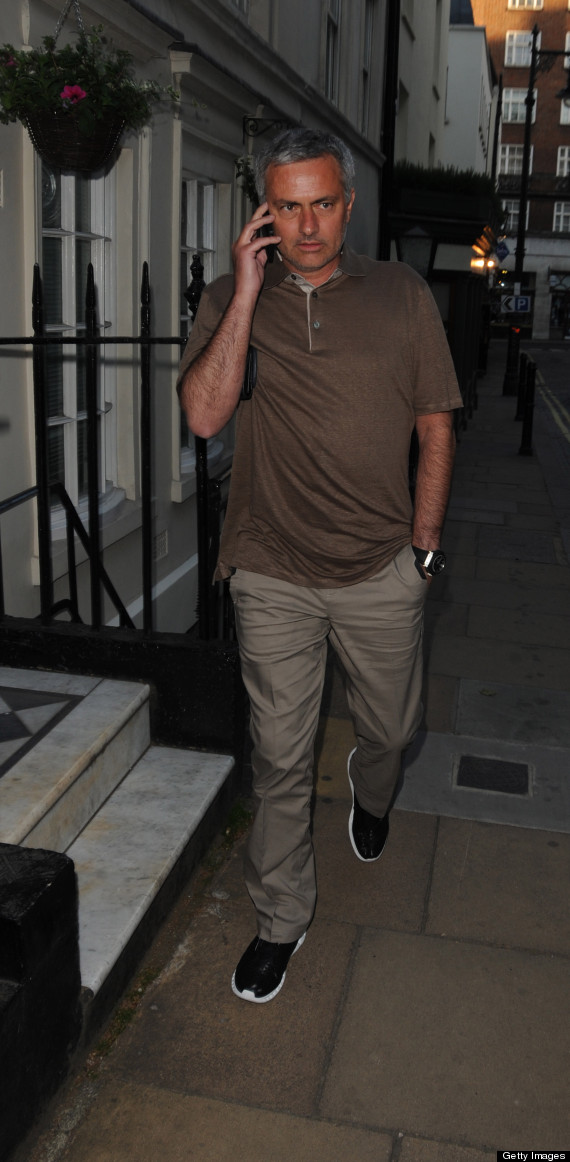 Mourinho in Mayfair on Sunday night
Mourinho won two Premier League titles, two League Cups and an FA Cup before his September 2007 exit after his relationship broke down the Chelsea hierarchy.
Chelsea have won the league just once since Mourinho left when Carlo Ancelotti guided the club to a first domestic double in 2010.
The club have appointed seven managers in Mourinho's absence.
Despite the 2007 rift with Chelsea owner Roman Abramovich, the pair made up in 2008 and eight months after Mourinho left Abramovich gifted his former manager a £2 million Ferrari.
Mourinho won two Scudetti in Italy with Internazionale, as well as the Coppa Italia and Champions League in 2010.
His Real Madrid beat Barcelona in the 2011 Copa del Rey final and toppled the Catalans to win their first title in 2012, however 2012-13 was Mourinho's first trophyless term as a coach in 11 years.
After failing to win Madrid a 10th European Cup, Mourinho will be tasked with guiding Chelsea to a superior and second Champions League win after their fortuitous 2012 success.
Liverpool eliminated Mourinho's Chelsea at the semi-final stage of the competition twice in 2005 and 2007, with Barcelona knocking out the Blues in 2006 at the last 16 stage.