Well, I don't know about you, but I'm starting to look forward to Monday evenings again for the first time since the end of 'Broadchurch' - and it's all thanks to Allan Cubitt's great writing in 'The Fall'.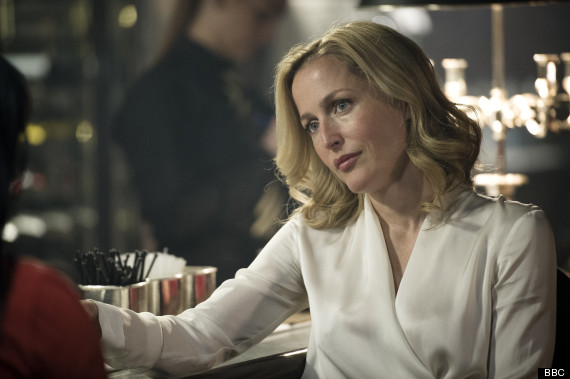 Gillian Anderson in fine form as DS Gibson in 'The Fall'
Episode 4 this evening sees DS Stella Gibson, played by the charismatic Gillian Anderson, do what all good sleuths SHOULD do in these dramas - return to the scene of the crime, in this case, the home of Sarah Kay, with a positive result.
Despite this and a palaver back at the station, Stella remains almost chillingly unruffled throughout. Paul Spector, on the other hand, is looking increasingly creased and troubled, as the walls start closing in on his methodical routines, and even his boss starts asking questions. The family man by day, psychopath by night is starting to resemble a caged animal, which can't be good news for any brunettes in the neighbourhood...
Jamie Dornan stays resolutely on form, and this whole series can't have done any harm to his burgeoning screen prospects. With only one episode to go, the two questions are - how will Gibson get to him, and what will do for Monday evening telly when 'The Fall' finishes?
'The Fall' - tonight, 9pm, BBC2. Pictures below, including new ones from Episode 4...