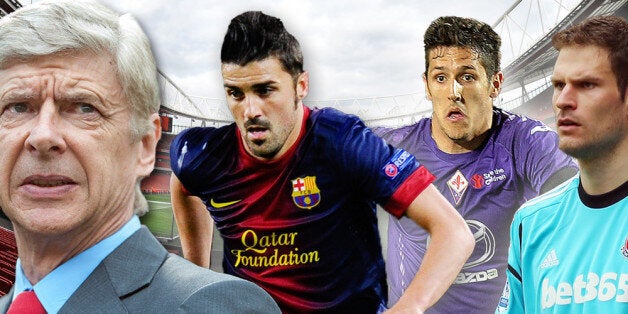 Thierry Henry's clownish and egomaniacal celebrations were a feature of his final trophyless terms with Arsenal yet he was appalled by the dressing room pictures of merriment following the Gunners' final day win at Newcastle.
Some snapshots featured a mini trophy, perhaps for claiming fourth in the Barclays Premier League. Players like Olivier Giroud, hoisting their shirt rather than a cup, underlined how far a club had fallen since the Invincibles' 2004 feat through their unbridled joy. Even the last occasion Arsenal claimed silverware is tainted by their breathtaking negativity against Manchester United in the 2005 FA Cup final. There should be little cause for celebration yet apparently there was plenty.
What made 2012-13 so appalling for Arsenal was not going out of both domestic cup competitions to lower league opposition but how they played after their Champions League elimination. A spirited win away at Bayern Munich was the catalyst for a superb run of eight wins from their final 10 league games, with the Gunners' defeat at Tottenham in early March their final loss of the season.
Yet Arsène Wenger should not countenance such a galling quality. If his squad are only going to display consistency when there is just a European qualifying berth to play for then the standards are too low for English football's third most successful club. That Arsenal fans now derive schadenfreude from Tottenham's never-ending misfortunes is further evidence of how above-average-at-best a side they are.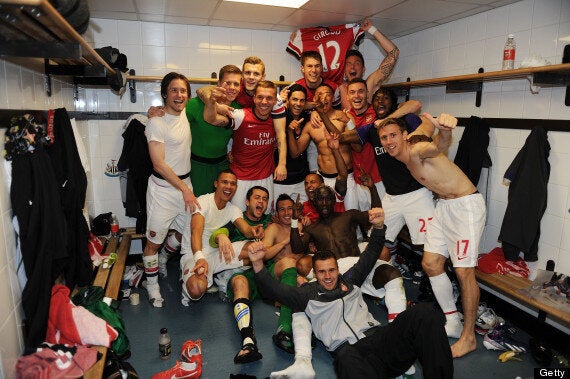 Last summer, Wenger brought in Lukas Podolski and Olivier Giroud to bolster the team's attack. Despite hitting 33 goals between them, they are endemic of modern Arsenal. Wenger would have overlooked the pair of them in favour of Christian Benteke 10 years ago.
The league is beyond Arsenal again next season as the cup competitions take precedent. That Wenger fielded a near full-strength side for the League Cup embarrassment at Bradford highlighted the desperation of a club so starved of success, and he has no choice but to do likewise again. As Manchester United showed in 2006, it is a competition which can act as a springboard for greater things.
But, with supposedly £70m to spend, there's plenty of work to do in the transfer market before then...
A goalkeeper. It is testament to Wenger's bluntness in the market these days that Arsenal didn't consider signing David de Gea two years ago. Arsenal have needed a goalkeeper for seven years and still Wenger persists with in-house options. Wojciech Szczęsny was deservedly dropped last season only to be replaced by Łukasz Fabiański, invariably unreliable in an Arsenal shirt.
Centre-back. Thomas Vermaelen was so bad last season he was the first Arsenal captain nobody wanted to sign in a decade. Demoted in favour of a Per Mertesacker-Laurent Koscielny partnership, the pair performed brilliantly in the spring although that is not a reliable barometer of their quality as Arsenal centre-backs.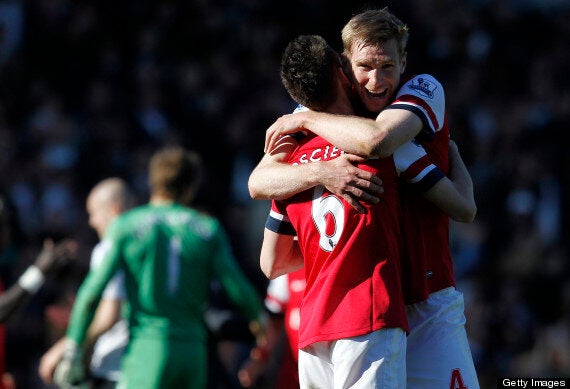 Right-back. Bacary Sagna was another defender who experienced a poor campaign, although the Frenchman lacks genuine competition despite Carl Jenkinson making 22 appearances. Sagna, now 30, is a growing liability and does not seem as determined as he once was.
Defensive midfielder. Wenger's blind faith in Abou Diaby maddens Arsenal fans. The midfielder has clocked up more minutes in the physio room than on the pitch for the Gunners and is unlikely to return this year after tearing his anterior cruciate ligament in March.
Wingers. Last season's Theo Walcott contract saga was one of the few occasions when selling the player would have shown greater ambition. Walcott was at his execrable worst in Brazil on Sunday. Like the cheetah during the Bedknobs & Broomsticks football match, he has plenty of pace and no intelligence on the ball - especially on the wing. Arsenal are crying out for an Overmars or a Pires to offer a different dimension.
Striker. With Giroud and Podolski squad players at best, Wenger needs an outstanding striker to offer a more clinical edge up front.
Asmir Begović. Only 25, Begović has four years of Premier League experience and was one of the few positives during Tony Pulis' final stagnant Stoke campaign. He is also far superior than any of the goalkeepers Arsenal currently possess.
Adil Rami. An experienced France international, Valencia are apparently willing to move the centre-back on this summer. Rami is also attracting interest from Manchester City and is keen on a Premier League move.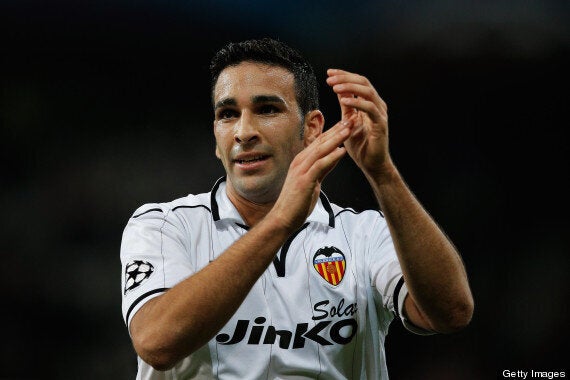 Maxime Gonalons. The 24-year-old defensive midfielder would complement Jack Wilshere and Santi Cazorla in midfield, but Lyon are reluctant to sell and are notorious for receiving excessive fees for their players.
Étienne Capoue. Another 24-year-old Frenchman, Capoue is also another defensive midfield option, albeit more versatile than Gonalons. He has played in defence for Toulouse as well as in an advances midfield role.
Alexis Sánchez. Along with Cesc Fàbregas, the Chilean is in danger of being remembered as one half of the duo which instigated Barcelona's supposed decline. The most sought-after player in Europe two years ago, Neymar's arrival further suggests Barça would be receptive to offers for the 24-year-old winger.
David Villa. Ruthless, classy, selfless, experienced and a winner, despite his age (31) Villa would be an excellent and economical buy for Arsenal. Wasted on the wing at Barcelona, he has still scored 50 goals in 121 games for the Catalans.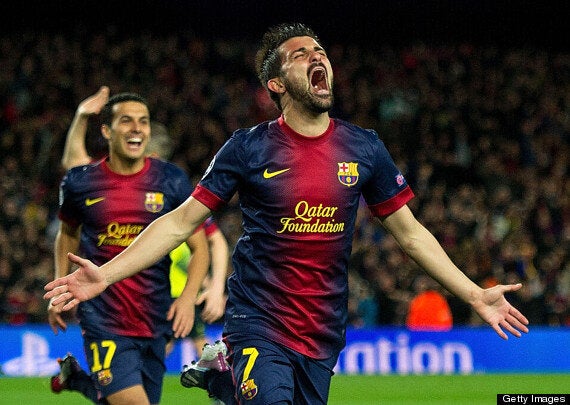 Villa remains a classy striker
Stevan Jovetić. Arsenal are known admirers of the Montenegrin, who would sharpen their attack and is adept as either a number nine or a number 10. Juventus are also interested, which may scupper Arsenal's plans.
Wayne Rooney. Wenger was candid in his admiration for the Manchester United striker, who handed in a transfer request in May, earlier this week, even if it seems unthinkable Rooney would move to north London. Signing him would at least stop the 27-year-old from scoring against Arsenal. Rooney has struck 12 times against the Gunners and last season was only the third campaign in his professional career he failed to do so.
Vito Mannone. A goalkeeper who was never Arsenal class, the Italian would command a decent fee from a Championship or lower-level Premier League club.
Johan Djourou. The Swiss joined Hannover on loan in January. Arsenal fans will hope it's made permanent this summer.
Andre Santos. Lost any little support he had from fans when he asked for Robin van Persie's shirt at the pause of Arsenal's loss to Manchester United in November.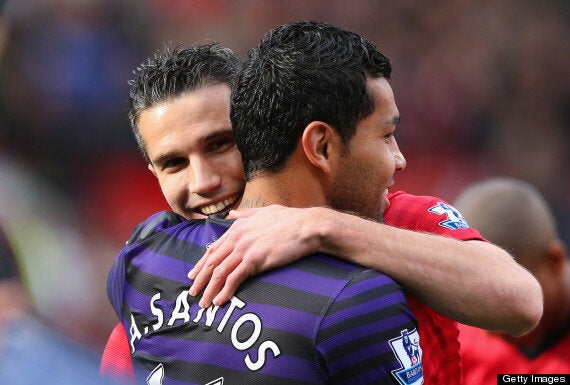 "You'd love it here. They win things."
Emmanuel Frimpong. He's related to Lethal Bizzle. Leave, yeah?
Marouane Chamakh . He actually started well at Arsenal but has performed so woefully West Ham regretted taking him on loan.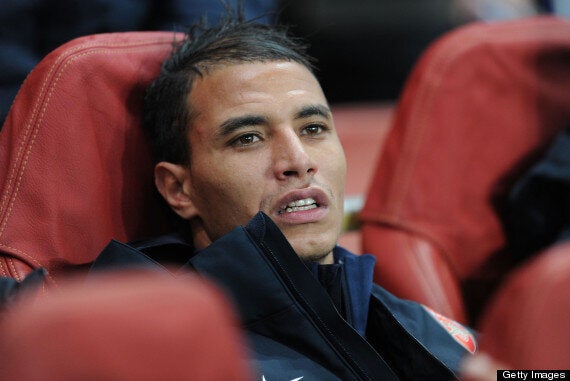 Don't they remember I scored in the 7-5 at Reading?
Nicklas Bendtner. The Dane once taunted Leyton Orient fans after his wayward shot deflected in for an own goal. Inexplicably, Juventus signed him on loan last year.
Ju-Young Park. The Korean was one of several panic buys following Arsenal's 8-2 annihilation at the hands of United in August 2011. He has played just six times for the club.