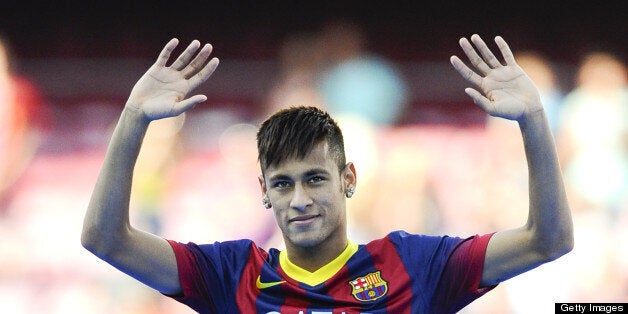 Neymar says he feels like "one of the luckiest men in the world" after the Brazilian committed five years of his career to Barcelona.
The 21-year-old attacker flew to Catalonia on Monday to complete his €57 million (£48.6m) transfer to the Primera Liga champions from Santos nine days after a preliminary agreement between the clubs was made public.
Thousands of fans and hundreds of journalists awaited Neymar's arrival on the Camp Nou pitch and, after parading his ball skills and the new Blaugrana shirt, the Brazilian admitted treading the turf with Argentinian Lionel Messi was an overwhelming prospect.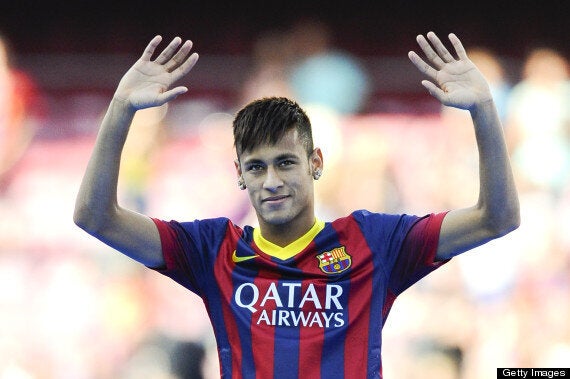 Neymar and Messi will form an awesome attack
He told fcbarcelona.es: "The thrill of being cheered when I entered the Nou Camp... it was hard not to cry. My dream has come true.
"I've never worried about being the best in the world. The best is already here and that's Messi.
"I'm one of the luckiest men in the world to be able to play with him and it's an honour. I'm very happy to be realising my life's dream.