One Direction are about to get even fitter - the boys are on a new mixed martial arts fitness routine to get them in shape for the US leg of their Take Me Home tour.
Label bosses have ordered Harry, Liam, Louis, Niall and Zayn to bulk up and have hired professional MMA trainers Mark Jarvis and Jimmy Wallhead to help them.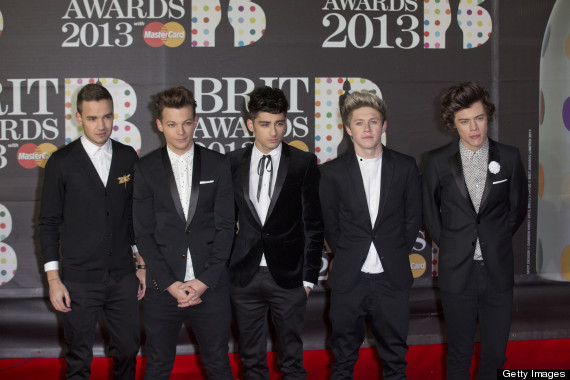 One Direction
They have been putting the lads through their paces with intense boxing classes and circuit training coupled with a low carb diet.
Telling The Mirror of their progress, a source said: "Thanks to Mark and Jimmy's new regime, they've been working out lots more. Harry has really bulked up his arms, and Liam has a sturdy set of abs.
"Niall, Louis and Zayn have been working out with separate trainers, but they're getting into it, too.
"Their trainers have insisted they eat healthier food, and it helps that they had healthy catering for the UK leg of their tour."
Liam Payne is said to be the most enthusiastic about the regime, even using protein shakes to build more muscle.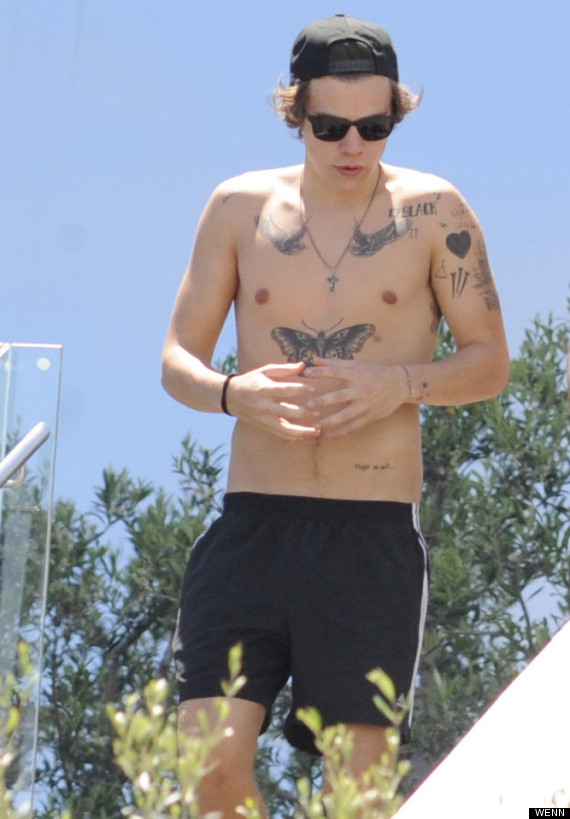 Harry Styles shows off his new body in Barcelona
The other lads have also been ribbing Harry Styles for being 'vain', as he has been telling people he has a six pack now.
An insider told Heat magazine: "The other boys think he's taking it a bit far and have been ripping it out of him for being so vain.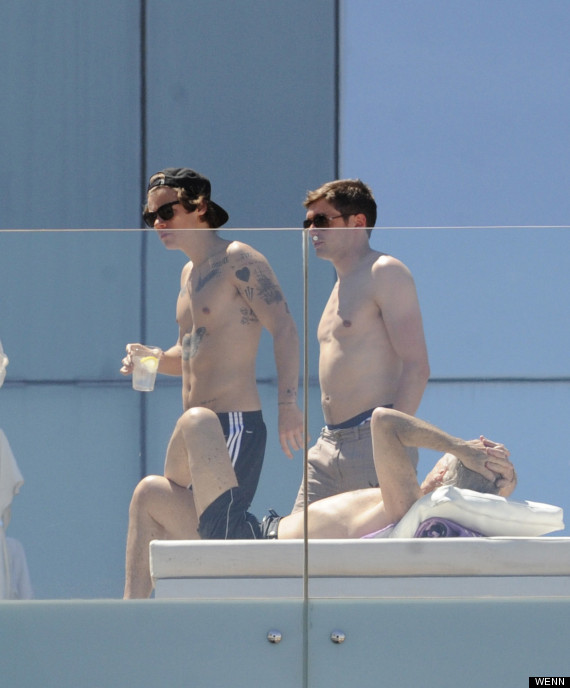 Harry has been bragging about his new six-pack
"Harry has admitted he's really pleased with how his body has bulked up, telling people he has his first ever six-pack!"
Now, if only his hot new bod wasn't covered in naff tattoos...

LIKE US ON FACEBOOK | FOLLOW US ON TWITTER