Rafael Nadal has lifted the Coupe des Mousquetaires on seven out of the eight times he has played at the French Open, and Roland Garros organisers treated one of the tournament's most decorated players with a birthday cake on Monday.
Nadal, who turned 27 on Monday, received a huge layered cake decorated with tennis rackets and balls on the court as he celebrated his birthday at Roland Garros for the eighth time.
The formidable clay court specialist brushed aside Kei Nishikori to reach the quarter-finals in Paris.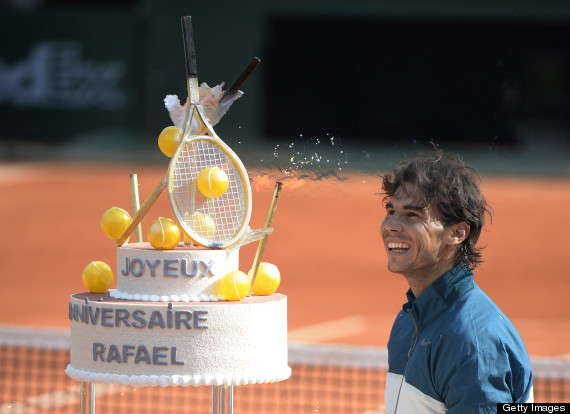 Nadal marvels at Roland Garros treat
The seven-time champion has famously only once lost once at Roland Garros, to Robin Soderling in 2009, who was beaten by Roger Federer in the final.
The world number four won 6-4 6-1 6-3 over 13th seed Nishikori, striking his forehand with a lot more ferocity and moving better around the court.