Sevilla president José María del Nido claims the club have rejected a €17 million (£14.5m) offer from West Ham for striker Alvaro Negredo, with the club under no pressure to sell after agreeing a deal to send Jesús Navas to Manchester City.
Sevilla announced last night they had agreed a fee, reportedly worth up to £24 million (€28m), with City for winger Navas, who is yet to complete the move as he is on international duty with Spain ahead of the Confederations Cup.
At a press conference today, Del Nido said the Navas sale was beneficial to all parties as Sevilla look to rebuild after a season he branded a "failure", but insisted he wanted the in-demand Negredo to remain at the club.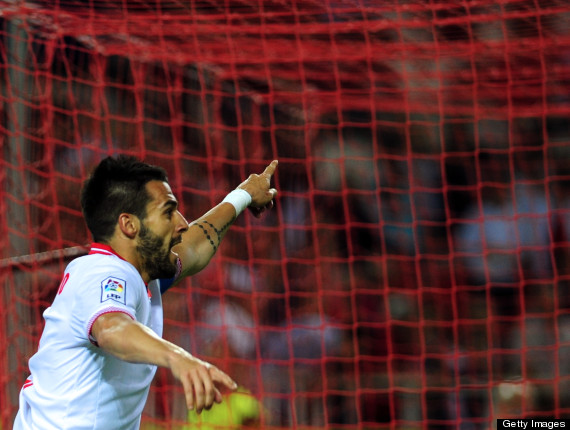 Negredo was the subject of interest from Tottenham in January
"He has four years left on his contract," Del Nido said of the 27-year-old striker, who scored 31 goals in all competitions this past season.
"He is at home here. He has scored a lot of goals and delighted us with his football.
"The summer will tell us in due course if he will still be with us, but if you ask my opinion I'd rather there were no bids. West Ham offered €17million in cash with more in incentives but we do not value the offer and the player refused."