Russell Brand has revealed why his marriage to popstar Katy Perry failed to stand the test of time.
Speaking to Esquire magazine about the breakdown of his marriage, he admitted: "Some of it's the fame, but I think getting married is — you've got a whole other person that you've got to make as important as you!"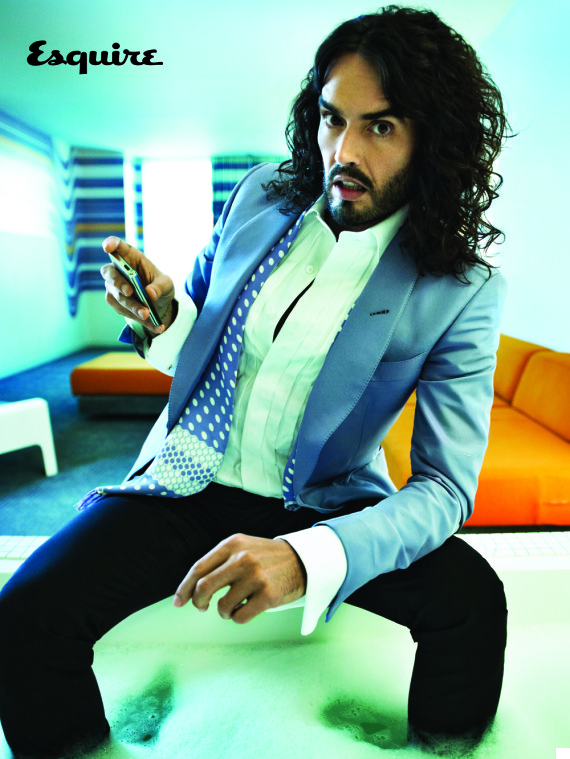 Photographed by Peggy Sirota, pictures courtesy of Esquire
Brand made it clear both him and the 'Fireworks' singer found it hard being married when they are individually sex symbols.
He confessed: "I live a life where I have a lot of freedom, so if I meet someone and I go, "Right let's be monogamous," that's a f**king change. But I tried it and I loved it. I really think she's a lovely beautiful person [Katy Perry]. It's just hard isn't it? She's got a lot of options, I've got a lot of options, so you've got to really, really want it."
However, he also seemed to admit his failed marriage may have something to do with his insatiable appetite for women: "I've given over too much of my life to its pursuit. And I've probably harmed other people, by being selfish. And really, I'd like to be married. I'm just not transmitting that frequency of "Soulmate! Soulmate!" I'm transmitting the frequency of "Mmm!"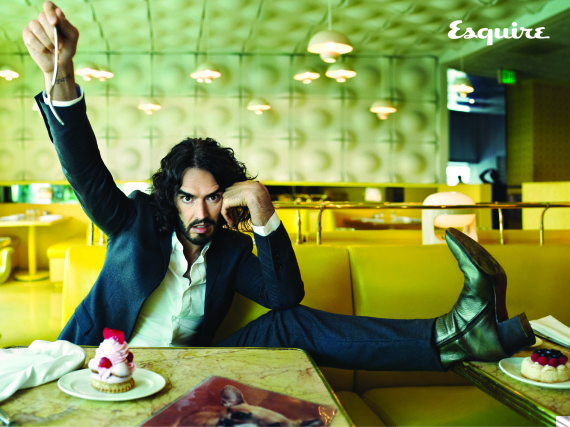 Photographed by Peggy Sirota, pictures courtesy of Esquire
But despite wanting to be married it doesn't seem like Brand will be changing his lothario ways any time soon, as it seems the distracting power of his libido is strong.
"This is the realisation of a childhood dream — my hero, the great artist Morrissey, affirming and praising my work. But while he's talking, a girl with big tits walks past in the background, and I immediately look at her. It's not even a decision — it's more like "breathe", or "kidneys separate urine from water". It's happening on such a deep level that stuff," he explained.
Well, at least he's honest...
The full interview appears in Esquire's July issue, on sale Friday 6 June. Also available as a digital edition.
For an exclusive behind-the-scenes video from the photo shoot click here.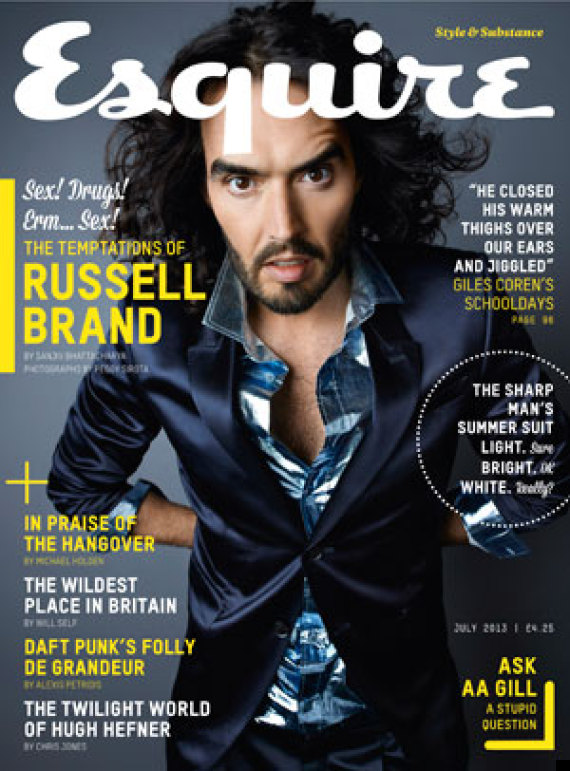 Photographed by Peggy Sirota, pictures courtesy of Esquire
LIKE US ON FACEBOOK | FOLLOW US ON TWITTER