'The Apprentice's sixth fired candidate was Rebecca, after an almighty boardroom feud between two other girls.
Despite the battle lines being firmly drawn between Francesca and Luisa, it was Rebecca whom Lord Sugar finally kicked to the kerb, telling her, "There's nothing wrong with being quiet, however, I haven't seen much from you in the past six weeks."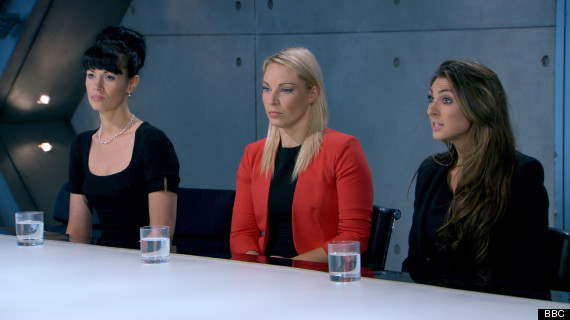 No love lost between Francesca and Luisa, but it was Rebecca who went home
But he was equally impatient with the personal nature of the differences between Francesca and Luisa.
"If that's your real personality, you can go home now," he warned Luisa, before telling her - AGAIN! - that he had his eye on her.
This week's episode was stolen by Neil, hitherto one of the coolest customers on the show, revealing a far more personal side.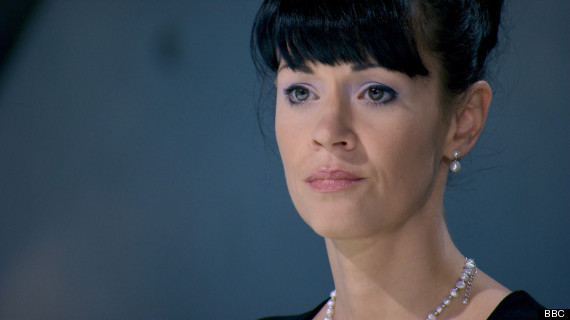 'I didn't expect to go home,' said Rebecca afterwards
While opposing team Evolve opted for a professional motivational speaker, Endeavour had a secret weapon in the very personal efforts of the soccer centre manager. speaking about the personal tragedy that had motivated him as a teenager.
He told a room full of strangers that the loss of his father when he was only 18 forced him to push himself further in his life. The crowd were evidently moved and Neil's efforts proved just as effective as the more highly-paid ones of the bloke employed by Evolve.
The task had been for both teams to organise the perfect away-day for corporate clients - to be measured by profit AND customer satisfaction.
Leah led Endeavour. After being told off last week for not following her instincts, the Irish doctor put her foot down time and time again, much to the frustration of some of her team-members, including a customarily outspoken Alex, whose eyebrows were working overtime. Leah thought sumo-wresting was unseemly for bank managers, so they settled on a military theme, which gave Alex an excuse to dress up in camouflage, complete with go-faster stripes. It was a "bit pantomime" according to Karren Brady, and that was before the men in plastic sumo-suits turned up.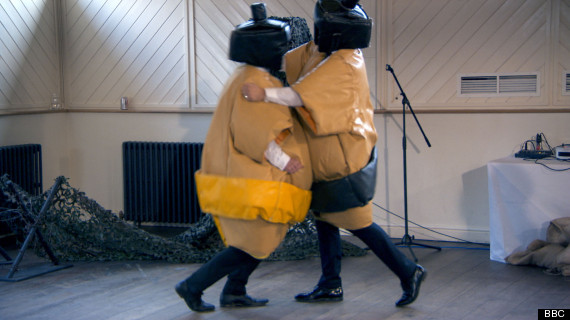 The sumo wrestlers caused a stir, but left the clients non-plussed
Meanwhile, Francesca was at the helm of Evolve, which settled on a school-themed day. After copious amounts of tea, coffee and chat, Francesca asked the clients to remember their childhood dreams. They were suitably unimpressed and asked for a partial refund.
Who do YOU think will win this year's Apprentice competition?