Who doesn't love a good corporate away day? There's the stale sandwiches, cringeworthy team building and enforced fun, and at the end of it all you get to end up drunk with people you'd ordinarily steer clear of.
We're thinking an away day would make for great TV, which is good because teams Endeavour and Evolve have two days and a budget of £5,000 to create and run one a corporate client in tonight's The Apprentice.
With Leah in charge of Endeavour and Francesca the project manager for Evolve, what could possibly go wrong?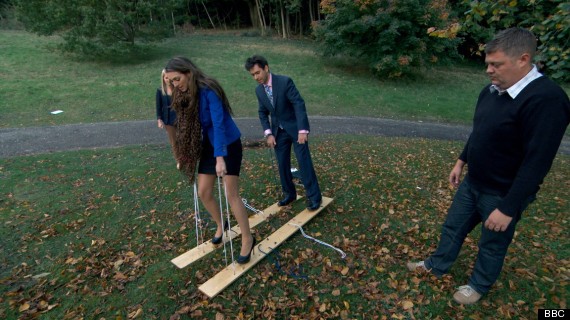 Lord Sugar explains: "I've got you two clients, who are going to give you a budget, and from that budget you are going to provide entertainment, or an event, and I will be judging the winner on the profit you make but also on the customer satisfaction. This is not some jolly, this is a business task, where the client wants value for money."
Hear that? "It is NOT some jolly".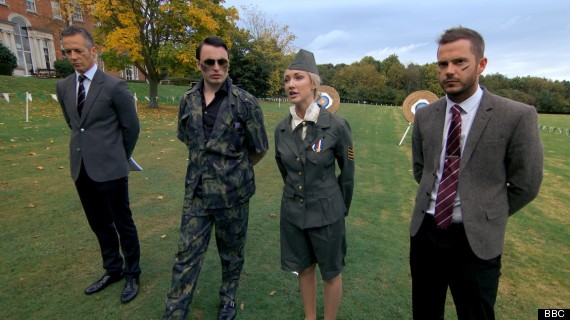 There's plenty of classic indecision on team Endeavour. Neil is keen on a 'Back to School' theme, while Leah disagrees, preferring the idea of an 'Historic Medieval' away day. Somehow (we're not sure if this is the middle ground) the theme ends up as 'army'.
Team Evolve on the other hand are united on a 'Back to School' theme. But that's not to say their task will run smoothly. They still can't make up their mind about whether they will run a cupcake making course. Ah decisions, decisions.
In case you aren't sure of the best way to conclude an away day, both teams have decided it's by hearing a motivational speech.
Team Evolve makes the decision to hire a professional, while Neil puts himself forward to rally the troops for Endeavour's event. Lord help us.
Will Endeavour's army march to victory or will Evolve's school day pass with distinction? Tune in to find out on Wednesday 12 June, 9pm on BBC One and BBC One HD.
This year's candidates: