Joss Whedon has said there needs to be more female superheroes.
The Avengers Assemble director admitted he is "frustrated" with the lack of strong role models for girls and women.
He told the Daily Beast: "Toymakers will tell you they won't sell enough, and movie people will point to the two terrible superheroine movies that were made and say, 'You see? It can't be done'. It's stupid and I'm hoping The Hunger Games will lead to a paradigm shift. Samuel L. Jackson and Tom Hiddleston, director Joss Whedon, and actor Chris Evans, winners of Movie of the Year for 'Marvel's The Avengers' at The MTV Movie Awards 2013
"It's frustrating to me that I don't see anybody developing one of these movies. It actually p****s me off."
Joss, who is returning to direct the Avengers sequel, continued: "My daughter watched The Avengers and was like, 'My favourite characters were the Black Widow and Maria Hill', and I thought, 'Yeah, of course they were'."
The 48-year-old filmmaker also said he has no plans to make the Avengers follow-up without Robert Downey Jr, who is in talks to renew his contract as Iron Man.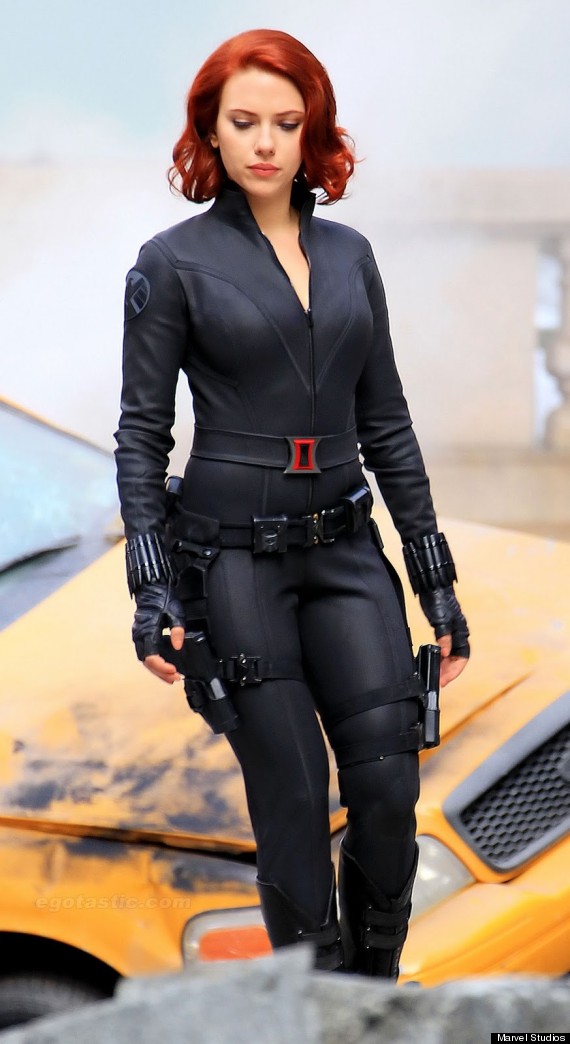 Scarlett Johansson as Black Widow
"He is Iron Man. He is Iron Man in the way that Sean Connery was James Bond," he explained.
"I have no intention of making Avengers 2 without him, nor do I think I'll be called upon to do that. I don't think it's in my interest, Marvel's interest or his interest and I think everything will be fine. But I know that this is Hollywood and you roll with things. You have to be ready for the unexpected."
Joss, who has put his spin on William Shakespeare's Much Ado About Nothing, added: "But I loved working with Robert, and everybody knows he embodied that role in a way no one else can."
LIKE US ON FACEBOOK | FOLLOW US ON TWITTER