Wages in the Premier League soared 9% last season with elite footballers earning a total £1.8 billion, according to a report.
The earnings haul marks a steep increase on the £1.66 billion players earned in the 2011/12 season and wages are set to rise further as clubs absorb an extra £600 million of TV money.
The Premier League retains its status as the world's wealthiest domestic competition with its 20 clubs expected to earn more than £3 billion of revenues in 2013/14, an annual review of football finance by accountancy firm Deloitte predicts.
That would be an increase of almost 25% on the £2.5 billion they are estimated to have earned last season, itself a 5% rise on the £2.4 billion in 2011/12.
Despite pressure on clubs to contain soaring wages, they are expected to plough around £480 million of the extra TV cash into wages.
Half of the clubs in the top tier made a profit in the 2011/12 season, with clubs earning a combined £98 million of operating profits - 4% of total revenues. Cashley: Cole is synonymous with the Premier League's money culture
Alan Switzer, director in the sports business group at Deloitte, said: "The Premier League clubs have agreed to a system of enhanced financial regulations, designed to improve the sustainability of its clubs.
"The successful implementation of these rules, coupled with the imminent boost to broadcast revenues, could provide huge benefits to the long-term development, growth and stability of the game and its clubs."
Manchester City was the best-paying club in 2011/12, with wages of £202 million, while Swansea City was the lowest, handing its players £35 million.
Manchester United earned the most in 2011/12, with revenues of £320 million, while Wigan Athletic earned the lowest at £53 million.
Aston Villa spent the biggest slice of its revenues on wages, at 94%, while Norwich City spent just 49%, the lowest in the top tier.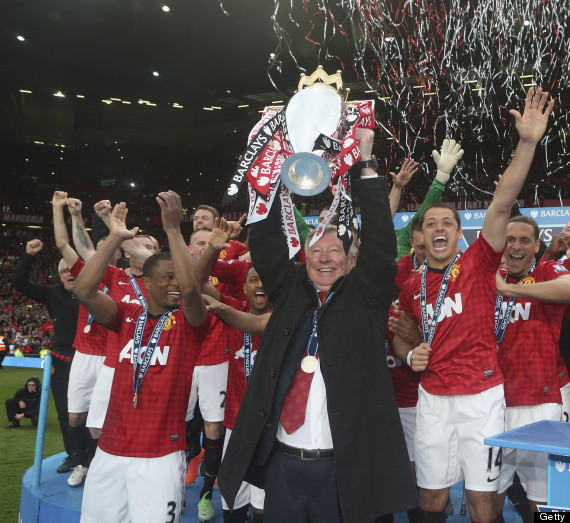 Manchester United's revenue is the highest
Premier League clubs spent an average of 70% or £1.7 billion of their revenues on wages in 2011/12, the report revealed.
Clubs are set to receive an average of £73 million from TV rights this coming season, up £25 million.
The report said: "If historic trends are repeated, increasing revenues will absorb about 80% (£480 million) of the extra revenue."
Clubs in the Championship, the second tier of English football, spent 89% of revenues - or £422 million - on wages, up 11% on the season before.
The next wealthiest league was Germany's Bundesliga.
Dan Jones, partner in the sports business group at Deloitte, said: "Despite operating in a challenging economic environment, English club football's profile, exposure and increasingly global interest have continued to drive revenue growth for the top clubs."