It used to be Typical City, but since the Mancunian moneybags began playing in the Champions League rather than yesteryear's Championship the "typical" moniker has been transferred to Tottenham Hotspur.
There is a reason why Spurs fans are one of the most pessimistic in English football. Two trophies in 22 years and numerous failures make hope quite the lethal marksman, be it 2006, 2012 or this year, Tottenham fans rarely breed optimism until something is secured, and in two consecutive seasons they have been usurped by a resurgent Arsenal at the final stretch.
If a trophy is the Gunners' Holy Grail du jour then Spurs' is fourth. And even when they finished precisely there last year Chelsea wreaked their hopes of Champions League football by winning the bloody thing in surreal circumstances. So typical is failure for Tottenham that a German team can lose on penalties to Spurs' cost.
Despite finishing behind Arsenal for an 18th consecutive campaign Spurs ended 2012-13 with a record points haul for the Premier League era. It is scant consolation but an indication they are on the right path, and in André Villas-Boas they boast a coach who is not fluttering his eyelashes at the Football Association.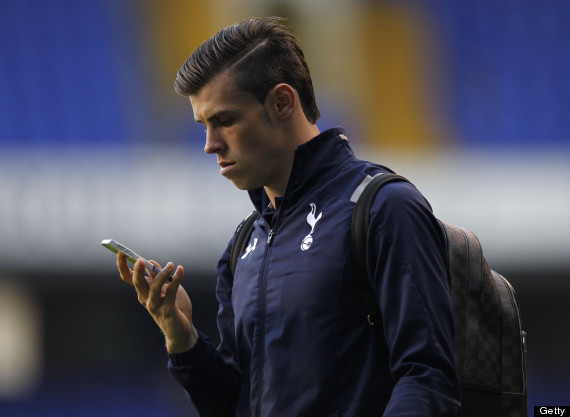 In demand: Spurs' progress rests heavily on Gareth Bale staying
After losing Luka Modrić and Rafael van der Vaart it could be argued Spurs overachieved, even though the exits of two creative players has given their first XI greater balance.
Spurs' undoing between fourth and fifth last season was not Arsenal's spring surge or Sandro's injury but their hierarchy's miserliness. They became too reliant on Gareth Bale and were bereft of an outstanding striker to ease the burden on the Welshman, something many predicted in January as the club stalled on signing a frontman.
With no guarantee Bale will ink a fifth contract since he joined the club six years ago there are already parallels with the summer of 2011 when Chelsea endeavoured to bring Modrić from north to west London. Tottenham kept hold of the Croat, but at the cost of their form. Spurs's seasons seem to begin in September, rather than in August.
Chairman Daniel Levy's negotiating skills, occasionally remarkable (Spurs received £20.3 million for Robbie Keane), are also detrimental. Sky Sports News will always have a reporter stationed outside Spurs Lodge on transfer deadline day beyond the deadline, as is the club's wont for late deals.
That has to end if Tottenham are serious about competing and they would be prudent to follow Manchester City's model of concluding business on deals when June has barely begun.
WHAT DO THEY NEED?
A left-back. Benoit Assou-Ekotto may have seen "quite a few Spurs players kiss the badge and then f**k off" but it remains a mystery why he has not seen a fellow left-back arrive. A competent option, when he was out injured last season Villas-Boas was forced to used Jan Vertonghen and Kyle Naughton, which effectively advertised a problem position.
Centre-back. Ledley King's shadow still looms large over the Spurs defence, which lacks quality options at centre half despite Jan Vertonghen's decent debut season. Michael Dawson, William Gallas, Steven Caulker and Younès Kaboul scream quantity over quality and Vertonghen deserves a consistent partner.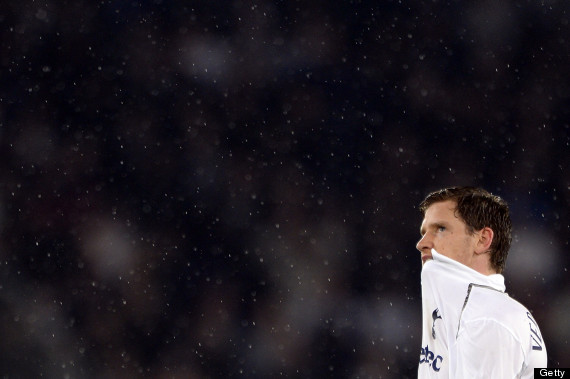 Vertonghen deserves a quality and consistent partner
Central midfielder. Sandro's injury was pivotal in Spurs slipping out of the top four, with Scott Parker proving to be even slower after his injury than he was already. Essentially, Parker was a stop-gap signing and Villas-Boas regards him as that, with Sandro and Mousa Dembélé a brilliant throwback pairing. Only the duo are rarely fit simultaneously.
Strikers. The priority position. Tottenham's most lethal marksmen in recent years have been Van der Vaart and Bale, which highlights how imperative it is the club bring in two strikers not only to ease the strain on Bale but to give the team a focal point at the tip of the arrow.
WHO COULD THEY BUY?
Joleon Lescott. The 30-year-old is out of contract at Manchester City next year and would improve Spurs' defence. An affordable option for Levy, he is also capable of playing at left-back.
Leighton Baines. Where Baines essentially occupies both left-wing roles, his signing would enable Gareth Bale to enjoy a free role without leaving the team disjointed or vulnerable to the counter-attack. The best left-back in the league, Baines would be a pricey buy with two years remaining on his Everton contract. Miralem Pjanić. Regularly linked with the Lilywhites, the 23-year-old recently admitted he nearly signed for Arsenal two years ago, which Spurs fans will argue is a good enough reason to buy him from Roma. Scored three goals for Roma in Serie A last season.
David Villa. A classy, selfless winner, Barcelona are prepared to sell a goalscorer they wasted and at Spurs he would occupy the centre forward role again. He may be 31 but his knack for goals hasn't diminished and his contract is up next year.
Roberto Soldado. Along with compatriot Alvaro Negredo, the Spaniard is expected to fly the Primera Liga nest this summer. He would be a prudent acquisition to complement David Villa.
Christian Benteke. Levy, for all his negotiating nous, would struggle to secure the 22-year-old Aston Villa striker for a sensible fee. The £7m Belgian enjoyed one of the finest Barclays Premier League debut seasons in recent memory, scoring 19 goals, and Villa could probably secure three times the fee they bought for him.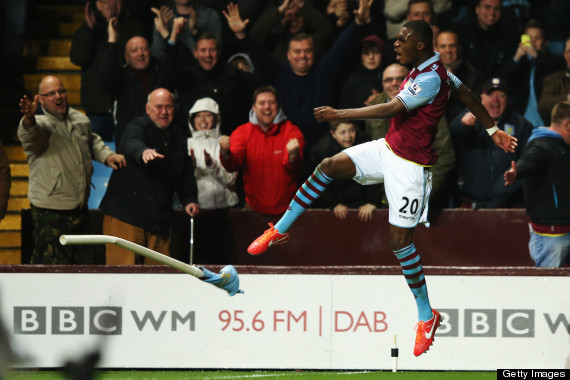 WHO COULD THEY SELL?
Heurelho Gomes. The calamitous keeper is still at the club having played on loan for Hoffenheim last season. Deadwood.
David Bentley. A deal struck in the days when Spurs spent money like water, they rewarded Bentley with a SIX-YEAR CONTRACT. No wonder Levy's stingy nowadays.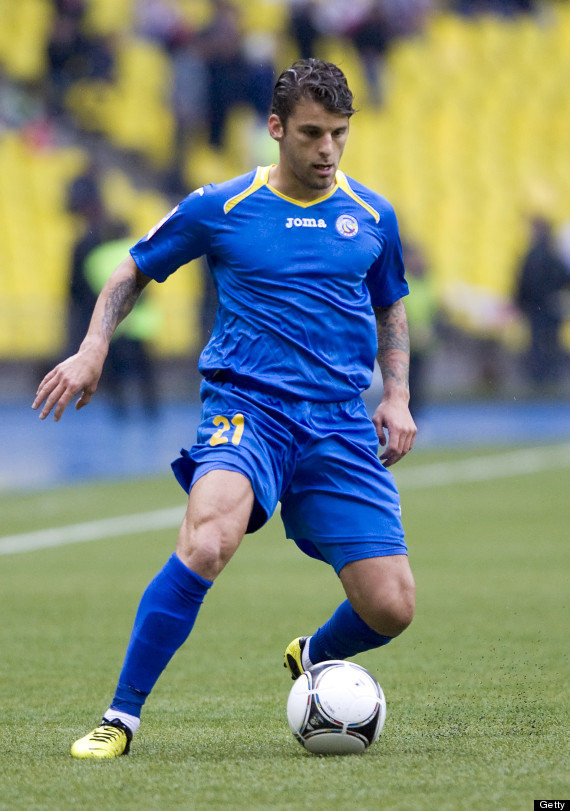 Danny Rose. Although he could offer decent back-up for Assou-Ekotto, he is not good enough for the level Tottenham aspire to be at.
Jake Livermore. Jermaine Jenas Mk.II, minus the goals.
Kyle Naughton. Although capable of playing at both full-back positions, his sale would generate funds for superior alternatives.
Tom Huddlestone. Cultured, if immobile, Huddlestone possesses the class to effect games but is rarely a reliant starter.
Emmanuel Adebayor. The Togolese came out of hibernation at the end of the term but is too nomadic and infuriating to be relied upon, despite a better 2011-12 than he is ever given credit for. Should two strikers arrive his days will be numbered.