Arsenal are lining up an offer for Everton midfielder Marouane Fellaini, according to reports.
The 25-year-old has hinted he is ready to leave Goodison Park after five years, with Manchester United and Chelsea also interested.
However Arsenal, under pressure to strengthen after it was confirmed manager Arsène Wenger has a £70 million budget, have seized the initiative in the battle to sign the Belgian.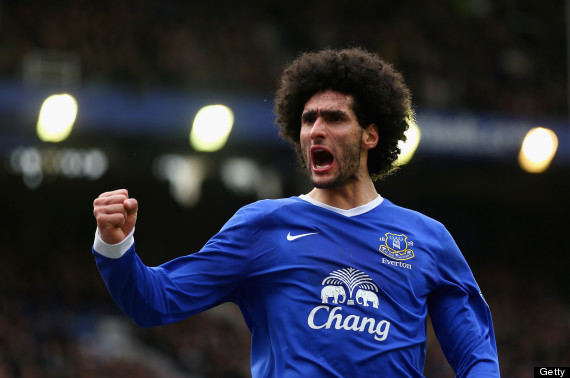 Fellaini is keen to move on from Everton
Everton chairman Bill Kenwright confirmed earlier this week Fellaini has a buy-out clause in his contract, believed to be between £20m and £25m.
Contrary to speculation, Arsenal have not triggered the release clause.
The Times say Fellaini's friendship with former Everton midfielder Mikel Arteta could prove crucial in any Arsenal's bid. Ironically, should Fellaini move to north London Arteta is likely to lose his place in the starting XI.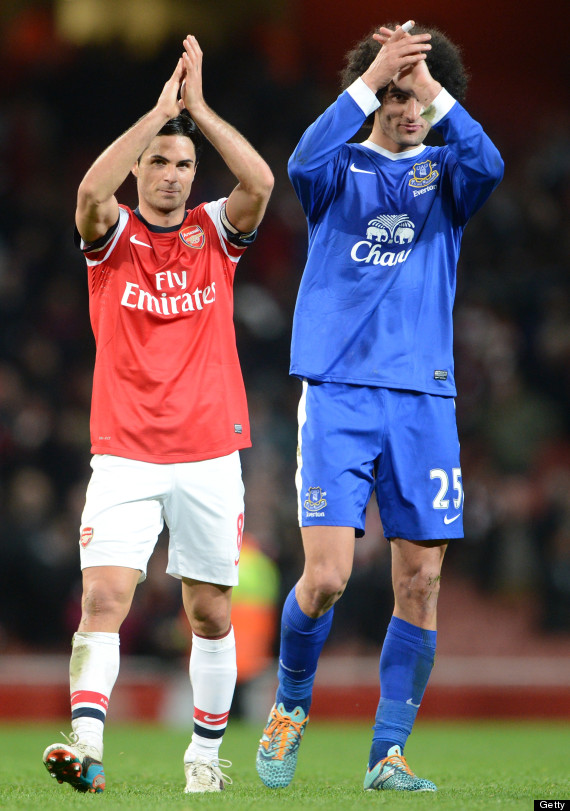 Fellaini could be reunited with Arteta at the Emirates
Wenger's blind faith in the injury-prone Abou Diaby has seen him resist parting with millions for a defensive midfielder, yet Fellaini is an ideal and imposing choice to complement Jack Wilshere.
Signing Fellaini would dwarf Arsenal's current transfer record of £15m for Andrei Arshavin.
Chelsea's interest has supposedly cooled after José Mourinho was installed as coach, since the Portuguese has his own players in mind.
United arguably need Fellaini more than Arsenal, considering their midfield malaise. Michael Carrick has superbly masked the club's paucity of options over the last 18 months yet the last central midfielder Sir Alex Ferguson bought was Owen Hargreaves in 2007.
Fellaini expressed his desire to leave Everton on two separate occasions last season while on international duty with the Belgian national team.