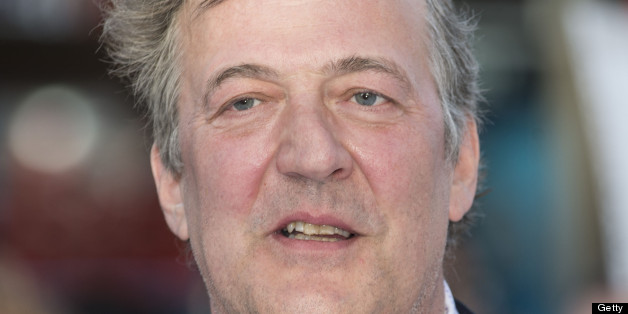 Getty
Few celebrities have been as frank as Stephen Fry about their mental health difficulties.
Throughout his battle with bipolar disorder, the presenter of QI and president of mental health charity Mind has encouraged open conversation about his struggles -- an approach that has won him millions of fans across the world.
So when the news of his suicide attempt was reported this week, the story naturally lead to a genuine outpouring of empathy from the public.
Yet many will still have questioned what could have led a person such as Stephen Fry to take his own life?
According to a blog by Dr Raj Persaud and Dr Peter Bruggen published today on HuffPost UK, psychological research has established a thought-provoking link between fame and suicide.
The two experts write: 'There could be an aspect of personality which drives particular people to become eminent, which is the very same factor that also elevates chances of suicide."
They go on to point out that bipolar disorder has been found to be over-represented amongst the creative and the famous, especially those from artistic fields.
"The latest evidence is psychological disturbance might drive desire for fame, and this could lie behind the high rates of suicide in the illustrious," write Dr Persaud and Dr Bruggen.
In blog for HuffPost UK, the chief executive of Mind, Paul Farmer, said that while we might not be able to understand suicidal feelings in another person, that doesn't mean that we can't help.
"We should not dismiss expressions of helplessness or not recognise the depth of their despair. We should also be prepared to encourage and support people to seek help.
"Instead of asking why, perhaps we could start off with asking how. How are you? How can I help? And then being prepared to listen to the answers."
Click here for more information about mental health charity Mind.