Dannii Minogue has opened up about the health issues in 2011 that caused her weight to plummet.
The singer and former 'X Factor' judge told The Sun's Fabulous magazine that appendicitis and a thyroid problem knocked her sideways.
She revealed: "I always think my body is a machine and I keep pushing and prodding it. But actually it was a relief to go: 'I surrender, I'm not going to fight this anymore.' It was the first time I'd really listened to my body and I did it because I had to for someone else."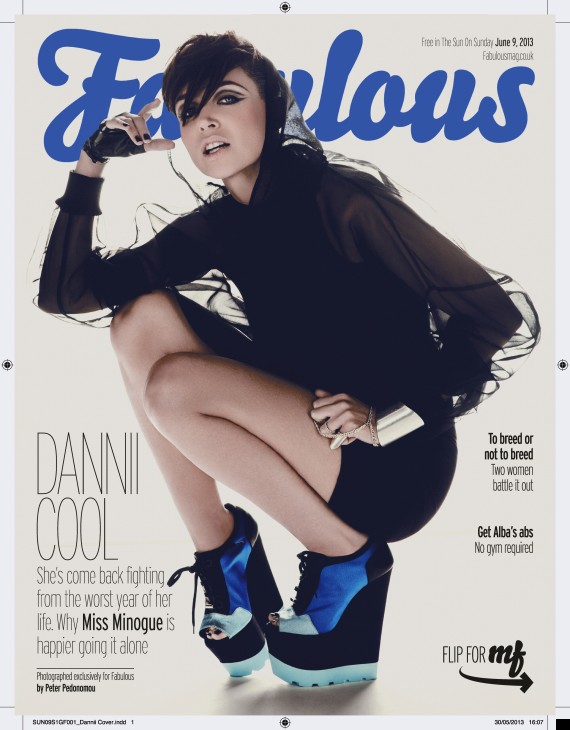 The 41-year-old sister of Kylie Minogue, also opened up about her choice not to return to 'The X Factor' and her split from partner Kris Smith in the magazine.
Dannii recently revealed the first time she spoke to Simon Cowell since she left 'The X Factor' was on camera as she filmed the Australian version of the singing contest.
It was also the first time the pair had exchanged words since revelations came to light last year in his biography that they'd had a fling.
In an interview with Grazia, Dannii - who left the UK 'X Factor' in 2010 - told of her surprise to discover it was Simon who called her on camera on the Australian version to reveal which group she'd be judging. "Yes, that Simon. You'd laugh your socks off if you saw it," Dannii told the mag. "I've not spoken to him since I left the show, yet he chose to film that moment.
"I really wish you guys could see it. Simon has some balls doing that. I find it bizarre that he's never been involved in the Australian version of the show before and then I'm on it and suddenly he wants to break the news as to what group I have."
Fabulous magazine is available free in The Sun every Sunday.
LIKE US ON FACEBOOK | FOLLOW US ON TWITTER