Liverpool managing director Ian Ayre expects the next step in the redevelopment of Anfield will be completed this summer.
After announcing in October their intention to stay at their current ground rather than build a new one on Stanley Park the club have been working to buy up properties in the streets bordering the stadium.
It has been a controversial issue, with some remaining residents claiming to have been neglected during the period of uncertainty over the plans and also not being offered the right price for their homes.
Until they have acquired all the relevant houses no planning application to extend the Main Stand and Anfield Road can be submitted but Ayre expects the first part of the equation to be completed in the next few months.
"We are in an interesting period in terms of our aspirations around the stadium," he said.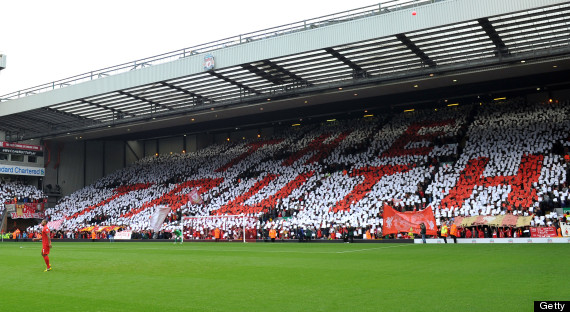 Anfield currently holds just over 45,500
"Our goal is to extend Anfield but we need certainty and that comes with the acquisition of properties.
"Real progress has been made in acquiring them. Once they have all been acquired we will go through the planning process.
"We would expect to be in a position to make that a certainty this summer.
"Once planning has been achieved then we can start construction."
An expanded stadium of 60,000 will boost matchday revenue and allow the Reds to close some of the financial ground on their rivals.