Fancy a sniff of One Direction? Well you're in luck (kinda) because the lads have just launched their very own fragrance.
We're pretty sure those perfume boffins haven't yet managed to bottle the individual odours of Harry Styles, Zayn Malik, Niall Horan, Liam Payne and Louis Tomlinson (shame) but we're told the fragrance of 'Our Moment' is the next best thing.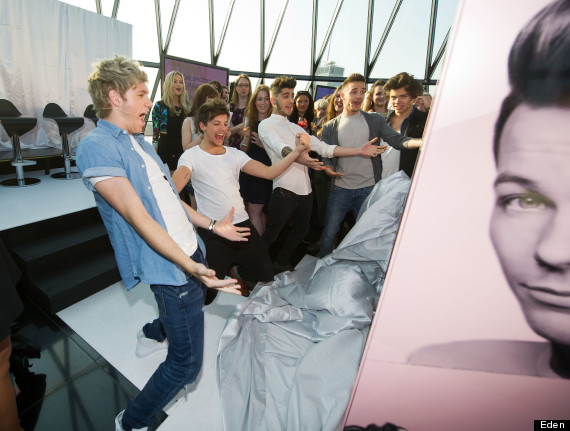 One Direction unveil (literally) their 'Our Moment' fragrance
And to prove just how seriously they're taking their first foray into the multi-million pound fragrance market, the boys all turned up to the launch at the top of London's Gherkin building last night. Now, that's dedication.
Oh, and don't worry, there's not a hint of gherkin in the scent. Instead, the lads have chosen the far more fragrant combination of *takes deep breath* Pink Grapefruit, Wild Berries, Redcurrants, Jasmine Petals, Fresh Freesia, Frangipani, Creamy Musk, Sheer Woods and White Patchouli.
Lovely.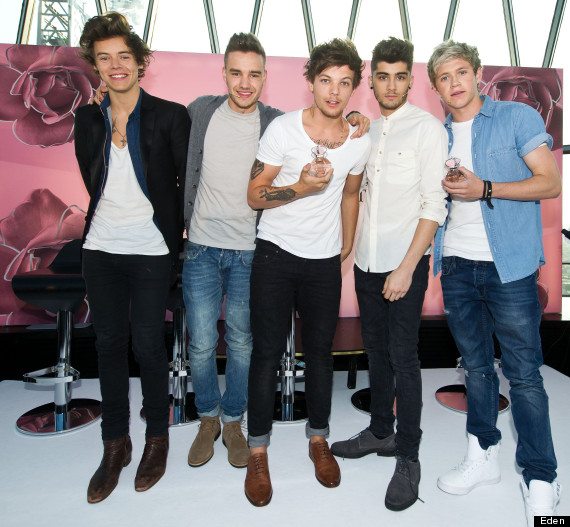 Speaking about their first perfume, Harry said: "It's been a long and exciting process and we're really proud to have made a One Direction fragrance."
Liam added: "We love the idea behind a fragrance as you mix individual scents to create something so much better!"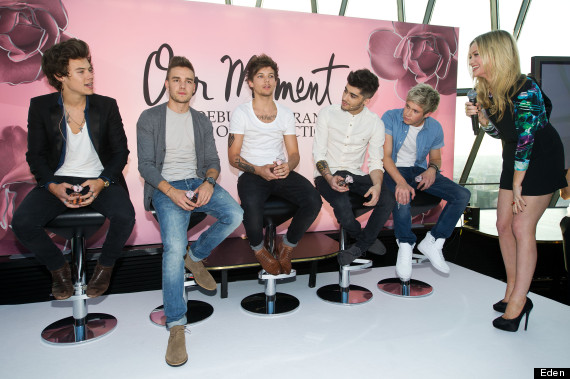 'Our Moment' will be launching exclusively at Harrods on 25th August in the UK before being made available nationwide from 9th September 2013.
LIKE US ON FACEBOOK | FOLLOW US ON TWITTER