Anyone watching the latest Scandinavian crime drama on BBC4, 'Arne Dahl', will have noticed something familiar about the premise- a crack squad of hastily-assembled police officers, a strong woman at the fore, the slick skills of the group doing little to protect the messes in their personal lives. Yes, we're in classic Nordic Noir territory here.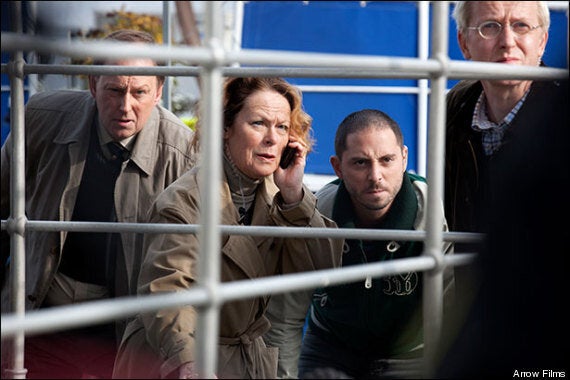 Arne Dahl is the latest Scandinavian offering to hit our screens
Something's different, though. The Arne Dahl stories have all the high-quality hallmarks we have come to associate with the genre that brought us 'The Killing', 'The Bridge', 'Unit One'. But while 'The Killing' was all torches and dark corridors, and 'The Bridge' seemed bathed in a pale grey light, 'Arne Dahl' can be marked by the grisly nature with which victims meet their ends. Rich businessmen go splat across the dinner table, blood gushing from the throat. A dart pieces someone squarely in the eye.
It's bleak and beautiful, but also brutal, something the best-selling Swedish writer after whom the series has been named is quick to defend.
"This is life and death, it needs to be portrayed as something big," says Dahl (real name Jan Arnald). "You can't pretend that life and death amounts to a beautiful body in the library.
"Much as I enjoy that type of crime drama, it belongs in the past. If you want to do something contemporary, you have to be prepared to show it."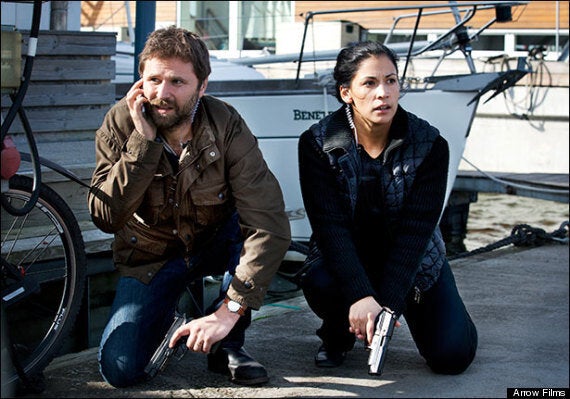 The officers in Arne Dahl are slick on the job, but with messy personal lives
It seems it was a real-life brutal incident that stirred Dahl's criminally creative instincts. The killing of the Swedish prime minister Olof Palme in 1996 was, as Dahl describes it, "a blow to the idealised view we had of ourselves, that the Prime Minister could walk around in the evening without any protection. That illusion was lost. And suddenly there were a lot of changes".
The series begins as CID inspector Jenny Hultin assembles an elite police team to catch a prolific, highly dangerous serial killer. Known as the "A-group," the six Swedish officers are hand-picked for their unique skill sets and differing backgrounds.
The 10-part series focuses around five of Dahl's novels, each with a different member of "A-group" at the fore. The cases the team are called upon to handle are of the very highest-priority, involving complex and dangerous violent crimes with an international connection.
Dahl has obviously thought about this at length. "We lost our idea of being morally superior, living in this slightly isolated, self-conscious country. It became clear that the idea of the social democratic welfare state could not exist side-by-side with globalisation. A new kind of crime appeared, and there was a lot to write about."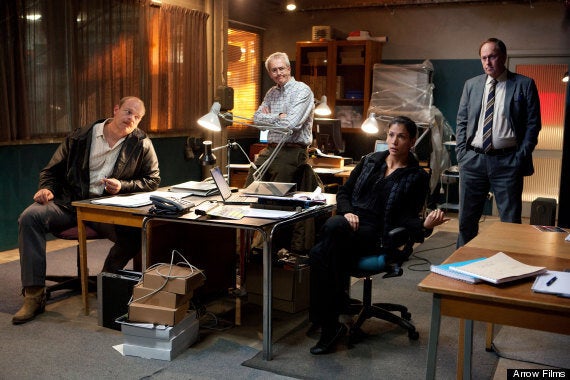 Dahl found writing about a collective more interesting than "the traditional, lonely, alcoholic, divorced cop"
And a lot of writers ready to pick up a pen. With so many Scandinavian writers jumping on board, believing, in Dahl's words of the "quick fortune to be made", how does he stay unique?
"I've never read much crime fiction, as I wanted to avoid copying anything. And I read so much as a child, I didn't have to look at crime fiction to know how it worked.
"So instead of concentrating on the plot, I've always focused on the single fingerprint, the tone, the characters, and so I've found and kept my own style."
Dahl will be appearing, along with several of his cast, in London this weekend for Nordicana, the first expo in the UK dedicated to all things Nordic telly can provide - some exclusive snippets of TV series, film screenings, plus Q&As with cast and crew.
Does all this attention come as a shock to a writer, who has spent 15 years in solitary effort?
"The writer's life is divided into two extremes these days," he acknowledges. "Extreme loneliness on the one hand, extremely social on the other.
"It's a new thing for writers, we used to be an introspective bunch, afraid of cameras, but that has all changed, and we've had to adapt.
"To share your work, you have to answer questions on Facebook, be prepared to share. But it's still slightly strange to meet lots of people face to face.
"But the fundamental aspect of writing hasn't changed, there is always the work to be done. There's no escaping it."
The full series of 'Arne Dahl' is available now on DVD - trailer below. Nordicana will be taking place in London on 15/16th June - click here for details and ticket info.