HuffPost UK Lifestyle has to thank Digital Spy for drawing our attention to this fantastic event.
Each year, budget wedding website Cheap Chic Weddings hold a competition to find the world's best wedding dress -- made out of toilet paper.
And the competition is utterly fierce.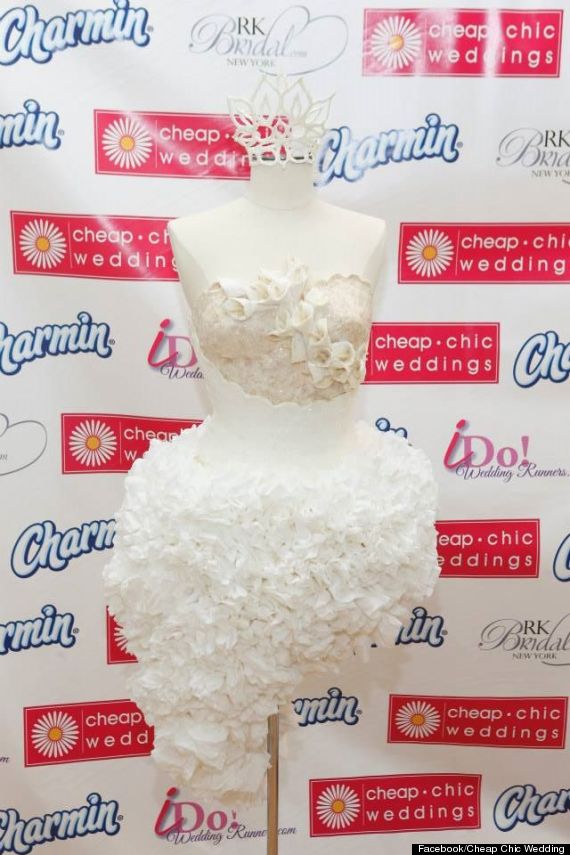 Winner of 2013 Cheap Chic Weddings Toilet Paper Wedding Dress Contest sponsored by Charmin
In the office, we were 'torn' between the fantastic creation of overall winner Mimoza Haska, who won a $2000 prize for her stunning toilet paper dress, and the submissions of the runners up, which seemed equally as impressive.
Scroll down for more pictures of wedding dress entries
Mimoza's creation was inspired by swans... and so her dress is titled 'Beautiful Swan'.
But you should also check out Laurine's toilet paper 'Secret Garden' wedding dress; Susan M.'s contribution titled 'Springtime in Tokyo' (please note: the appliqued koi, splashing water and sun motif on the obi and the delicate cherry blossoms sprinkled on the shoulders), and don't miss looking at Amber's 'Victorian Alice' dress, inspired by Alice in Wonderland and the Victorian Steampunk era.
See more toilet paper wedding gowns here..