The Wanted welcomed back Nathan Sykes at the Capital Summertime Ball on Sunday, as the singer rejoined the group following emergency surgery on his vocal cords.
The 19-year-old was forced to pull out of all performances with the group earlier this year, after he underwent surgery to repair a hemorrhaged vocal cord.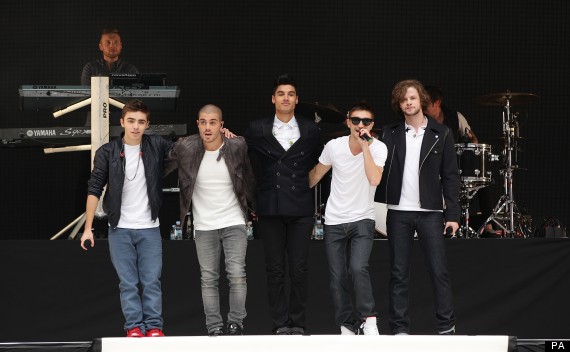 Nathan rejoined The Wanted at the Capital Summertime Ball
However, the lads were reunited on stage at Wembley Stadium at they performed at the Capital FM gig, and were even joined by a Rihanna look-a-like as they performed new single 'Walks Like Rihanna'.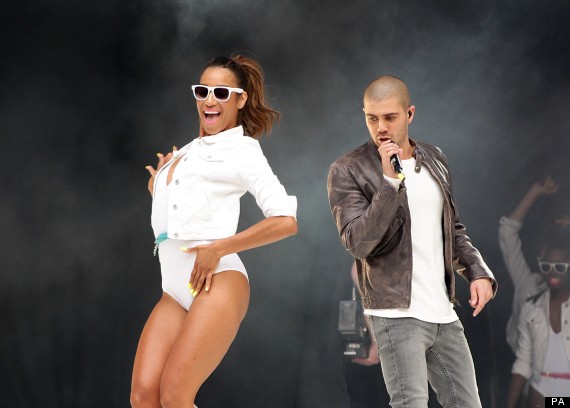 Max eyes a Rihanna look-a-like as the group perform
The lads were on the bill alongside the likes of Taylor Swift, Jessie J and Justin Timberlake.
Nathan said it felt 'great' to be back in the band after two months, but revealed there was some things he was going to miss about being off sick.
"I'm going to miss my days of 'Jeremy Kyle', 'This Morning' and the PlayStation, but it's great to be back," he is quoted by Sky News as saying.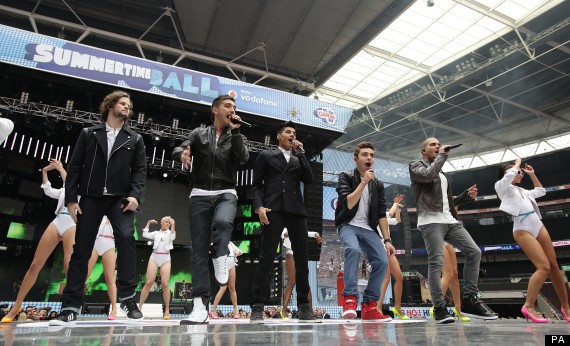 Reunited: The Wanted are whole again
Adding that he is still to record his vocals for the bands new album, he said: "Obviously I've spent time getting back to where I was before. But yes, I should probably work hard and get up to date."
Welcome back, Nathan!
LIKE US ON FACEBOOK | FOLLOW US ON TWITTER