'The Fall' finishes its five-part run tonight, with viewers wondering how DS Stella Gibson will finally nail her serial killer prey, Paul Spector.
Actress Gillian Anderson has received rave reviews for her portrayal of Gibson, and has said that her ice cool character is the closest she's played to herself.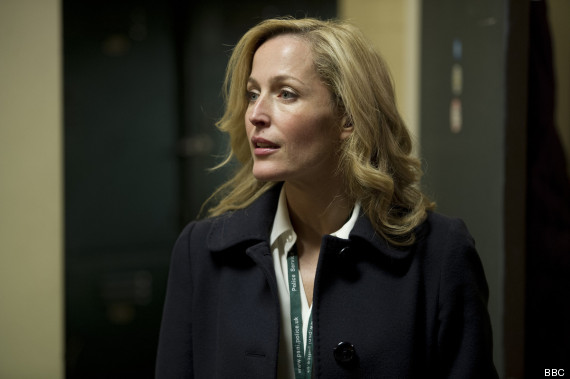 'Close to me' is how Gillian Anderson describes her cool character in 'The Fall'
The former 'X Files' star told OK! Magazine, "I think Stella is probably one of my favourite characters. I feel like Stella is closer to me than anybody I've played before. It's just I usually say that after I say I think she's really cool!"
In 'The Fall', DSI Gibson is on the hunt for a Belfast serial killer played by Keira Knightley's ex Jamie Dornan (Who IS Jamie Dornan... more on that particular topic here)
She said: "I think it was pretty clear from the beginning that [Jamie was] the man for the job. I just think that it was a matter of convincing the powers that be.
"I've been in the same situation before, with people fighting my corner, but having to convince studios that you're the one - it takes some effort."
In last week's penultimate episode, serial killer Paul Spector's carefully controlled world was shattered when he murdered the brother of his latest victim Annie.
In the fifth and final instalment of Allan Cubitt's psychological thriller, the killer's latest attack gives Gibson renewed impetus.
Meanwhile, Spector makes a dramatic confession and a decision that binds his fate to Gibson.
The Fall concludes tonight at 9pm, BBC2. Watch the trailer for the finale below...