The former 'Downton Abbey' star recently revealed he'd shed over two stone since the beginning of the year for a film role, having been killed off as Matthew Crawley in the last series of the ITV period drama.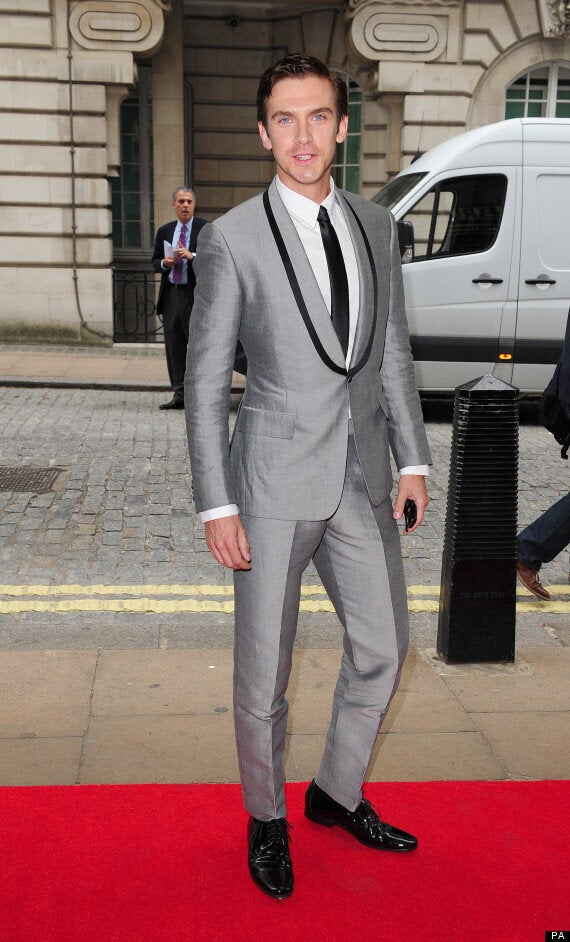 Dan Stevens recently shed two stone
Wearing a skinny grey suit the actor looked every inch the Hollywood star, as he posed next to hunky co-star Dominic Cooper at the Curzon cinema in London's Mayfair.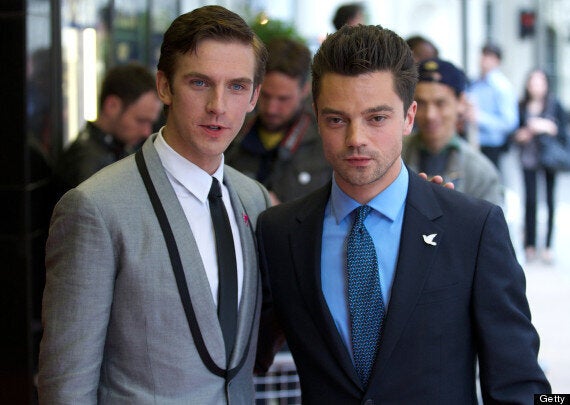 Dan with co-star Dominic Cooper
Of his weight loss, he told 'The Graham Norton Show' last week: "I've lost about 30lbs since New Year, which, in British terms, is about two to three chins.
"It was for a role. It's always me, just different incarnations, different roles, different costumes and different sizes. As for the hair, it's pretty much my natural colour. I went very dark for the last role but I'll see where I go with it."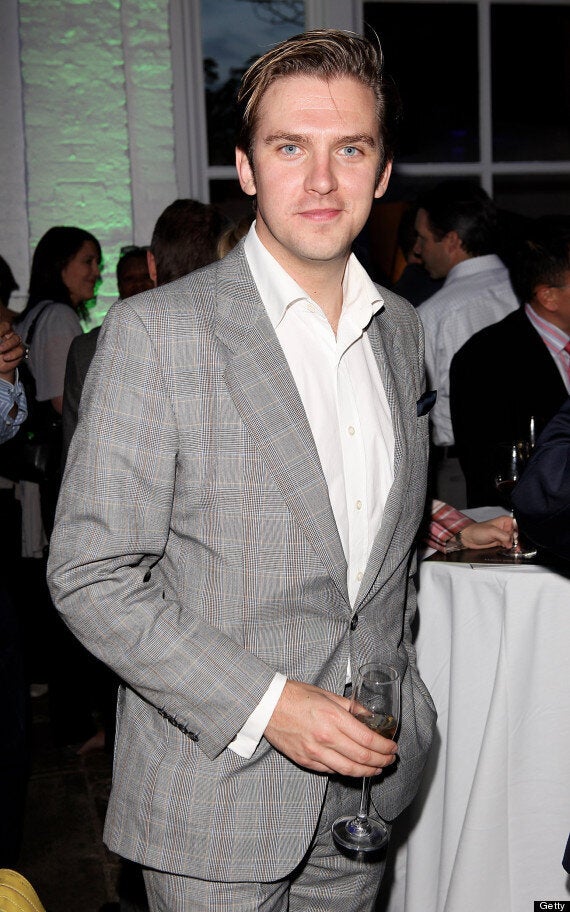 Dan as he appeared last year
The actor worked as a producer on his new film which is an adaptation of a book written by his former teacher Jonathan Smith.
Dan plays Gilbert Evans, a soldier working in Cornwall, where he meets the Lamorna Group, a wild, bohemian group of artists, and finds himself caught in a love triangle between aspiring young painter Florence Carter-Wood (Emily Browning) and eccentric artist AJ Munnings.
Dan admitted he and the cast truly embraced the spirit of their Bohemian artist characters with long drinking sessions in the local pub.
Dan recalled: "We were living in the same hotel they all lived in and drinking in the one pub in the village where they all drank, The Wink, so I think it's fair to say we threw ourselves into the Cornish spirit."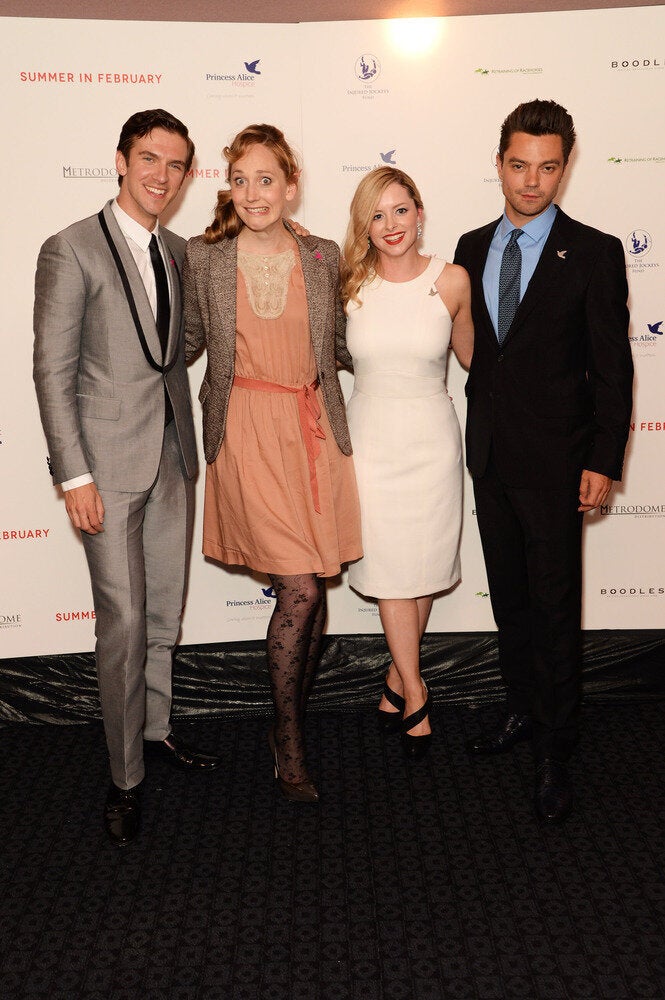 Summer In February screening
Dominic added: "It was fun. I can't even describe this pub, it was one of those extraordinary little places that our country was so full of, that are now dying out.
"It felt very much part of it, and doing exactly as they had done. It felt very special having conversations around the same table where they sat, drinking the same drinks."
Dan confessed he felt very proud to be unveiling his passion project.
"It feels like such a long time ago that I first read this book," he said. "So to have made the film at all is quite something, but to have such a special night to celebrate it is very exciting."
'Summer In February' is released in cinemas on 14 June.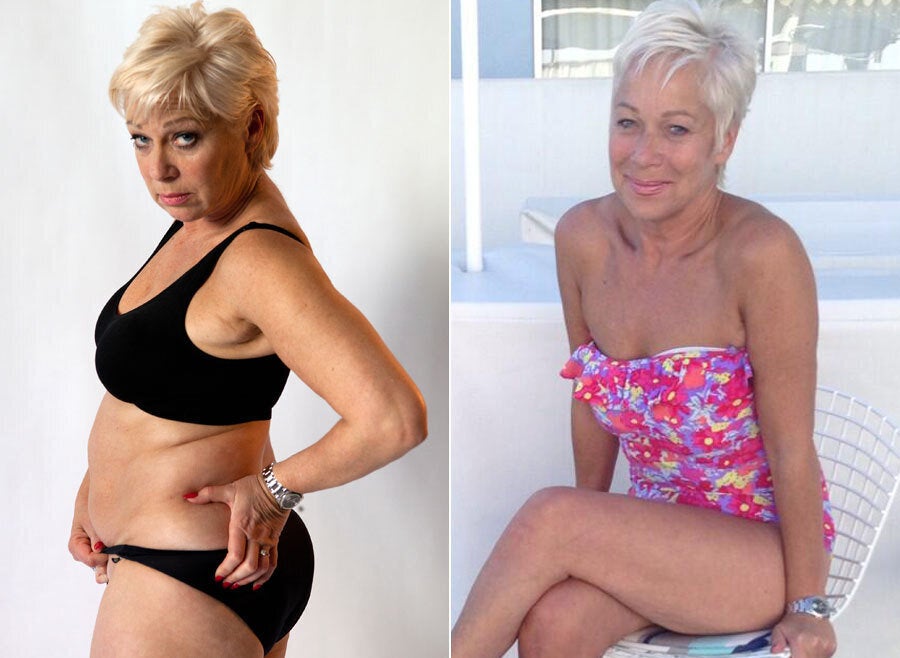 Weight Loss Stars
Popular in the Community