EXCLUSIVE: Jahmene Douglas has unveiled the moving video for his first single, David Guetta's 'Titanium'.
The promo, which The Huffington Post UK can reveal exclusively above, is incredibly close to the 'X Factor' runner-up's heart. It features a woman in an abusive relationship, in a storyline not dissimilar to what Jahmene witnessed his mother experience as he was growing up.
As we speak to the 22-year-old former supermarket worker from New York, where he is already working on his second album, he reveals his mother Mandy Wood has not yet seen the video.
"I want her to see it when everyone else does. I hate ruining surprises for people," he explains.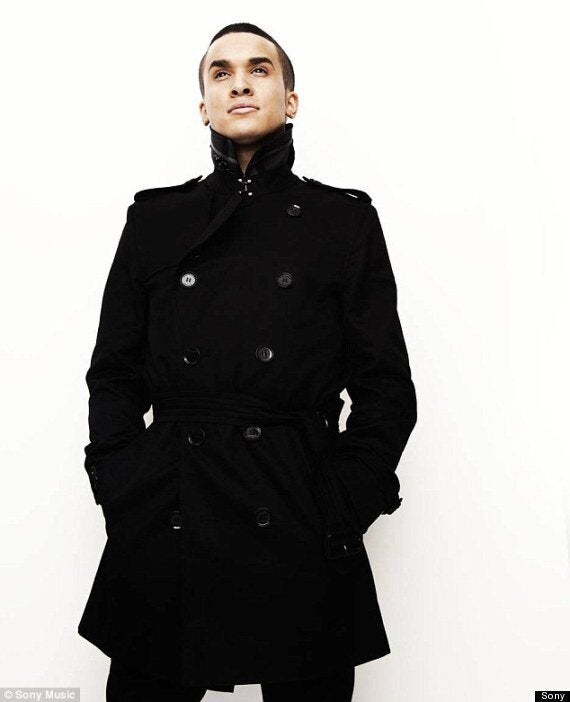 The video concept for his cover of 'Titanium', formerly a dance track, was Jahmene's own idea. Revealing why he wanted to depict an abusive relationship, he says, "I'm donating all my profits to Women's Aid… it's about coming from such a bad place and then getting to a good place and saying 'I am Titanium'.
"I said from the beginning I wanted it to be about a woman who gets up and is strong by the end."
But how did he chose how much abuse to include in the video, knowing that he has many young fans?
Jahmene, who is now an ambassador for Women's Aid, explains, "I wanted a bit more in the video but I think there's only so much you can do to make it suitable for everyone. I wanted it to be hard-hitting."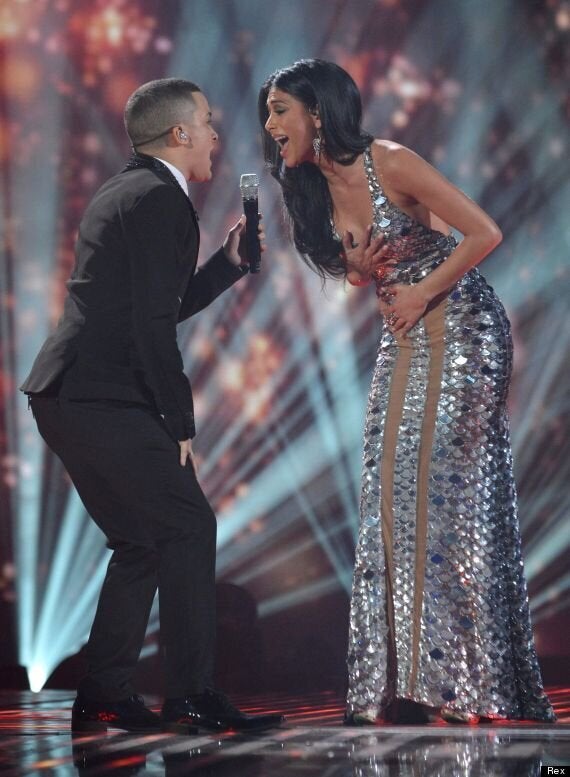 Jahmene with his X Factor mentor Nicole Scherzinger
The singer, who was mentored by Nicole Scherzinger on last year's series of the hit ITV singing contest, chose the song as his first single after performing it at Judges' Houses.
"When I was approached with it I was like 'no way', the original is very well done. But I hope I can show people there is a different side to the lyrics and that you can gain something from it, because it is more than a dance track," he claims.
Despite fans having already seen him sing the song on 'X Factor', Jahmene is still anxious about his first single's release, "I'm nervous to see the reaction. I hope it has the reaction that I want it to. I want someone that is going through something to sit down and watch it and gain something from it.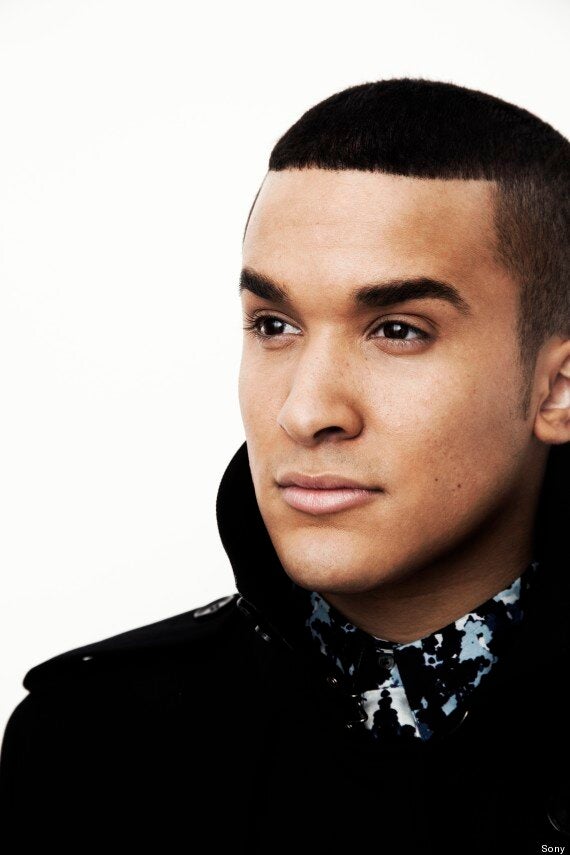 "If one person watches it and thinks 'OK, I'm strong enough to leave,' that will be incredible. I just want to raise money for Women's Aid."
He adds, "I want to be the singing Oprah Winfrey. Music has always been my sanctuary, that safe place. It's nice to know that my music could be a sanctuary for someone else."
'Titanium' and Jahmene's debut album 'Love Never Fails' are both released on 22 July. For more information on Women's Aid visit www.womensaid.org.uk.