Calling all ABBA fans, secret and otherwise... this is one NOT TO BE MISSED.
With Agnetha Faltskog's glorious return to the music scene, the time is right for this tantalising glimpse into the private world of the 'girl with the golden hair', the dazzling but shyest member of one of the world's most enduring pop groups.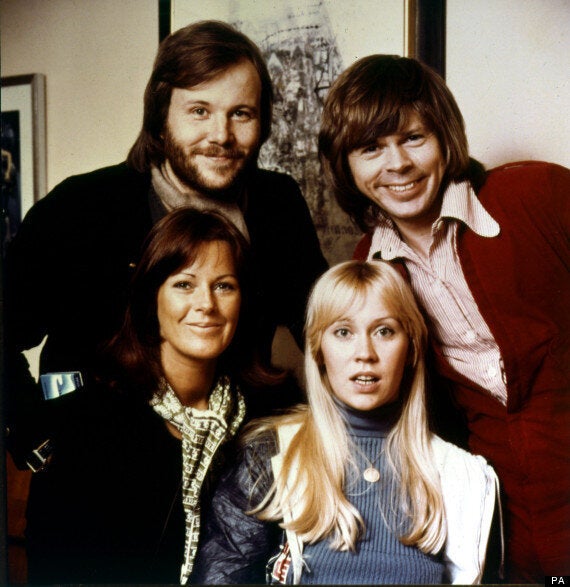 Benny, Friday, Agnetha, Bjorn - one of Sweden's biggest success stories
Her sweet manner belied her ambition which saw her, at 15, become a successful pop artist in her own right, with self-penned songs that propelled her into the charts, and later into the arms of fellow Swedish young star Bjorn Ulvaeus. They joined forces with another couple, Benny and Frida, and hence ABBA was born.
The next decade we saw them charting happiness, and misery to the tune of 370 million record sales, and global fame. Going behind the scenes of hits like 'Dancing Queen', the most moving part of this documentary is when Agnetha and Bjorn, interviewed separately, talk about the song 'The Winner Takes It All', the soundtrack to their divorce which became an enduring global ode to heartbreak.
At risk of teaching ABBA fans to suck eggs, and boring non-fans, I won't go on, but it's all here, with contributors Benny and Bjorn both speaking admiringly of Agnetha's own song-writing abilities. We don't hear from Frida, although Agnetha is at pains to say that reports of their disharmony are exaggerated.
Nor do we hear much about her personal life since ABBA, including the strange episode when her ex-boyfriend was issued with a restraining order after he was arrested for stalking her. What is clear is that Agnetha is neither a freaky recluse, nor a neurotic Sunset Boulevard character living out a strange existence on her lonely island. She is just a very successful, talented person who doesn't like live performing and has plenty of family, and money, to keep her occupied...
Until now. The documentary brings us right up to date, with her return to the studio for her latest album, which includes a duet with our very own Gary Barlow. The sight of him meeting her for the first time - AFTER the recording - is slightly cringeworthy, with him begging her to perform live, and her crying off, but you can't blame the man. There's only one Agnetha, even if she doesn't feel any need to prove it.
'Agnetha: Abba & After' is on tonight at 10.35pm, BBC1.