It's always a moment to celebrate when a superhero comes to town.
And when that superhero's a bona fide home-grown one, time for double joy.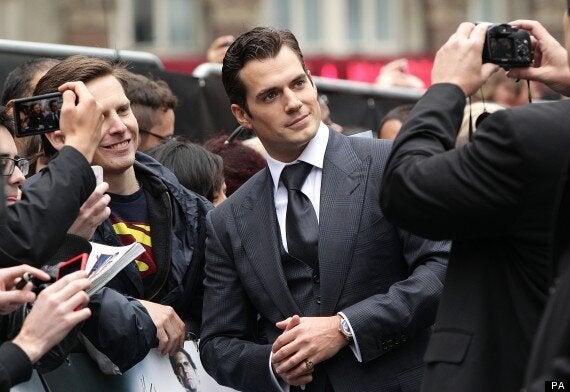 Henry Cavill delights fans, including one super one, with a chat at the European premiere of 'Man of Steel'
Local boy Henry Cavill, born in Jersey, now living in London, delighted fans who'd braved the rain to greet him, with his appearance on London's red carpet for the European premiere of his blockbuster Superman reboot - 'Man of Steel' directed by Zack Snyder.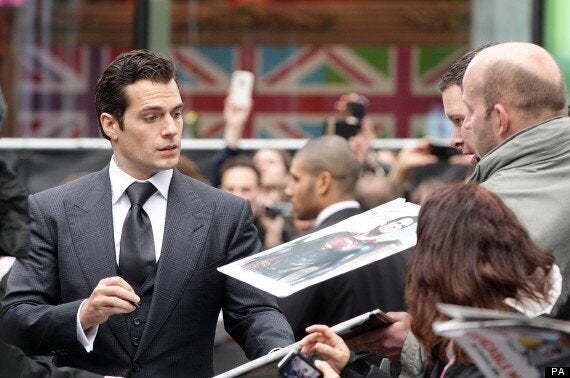 It's almost like he knows which is his best side... the front
The leading man previously starred in 'The Tudors' and is now the third British actor to be playing a big screen American superhero, alongside Andrew Garfield as Spiderman, and Christian Bale as Batman.
Cavill told Interview Magazine this week: "As much as everyone says that Superman is good, a lot of other people might say that that's why they find him boring ... A lot of Batman fans might say that."
However, he added: "He's not just good - he chooses to be good, which is what makes him interesting to me."
'Man of Steel' is in cinemas on 14 June. Watch the trailer below...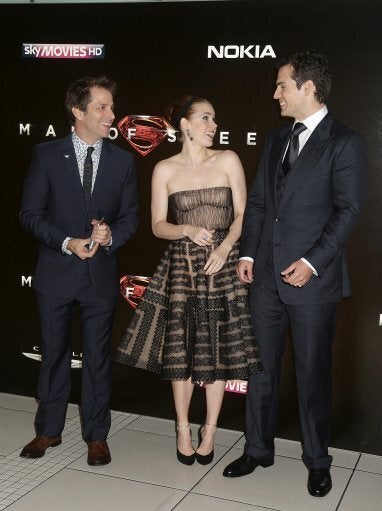 Man of Steel premiere pictures
Popular in the Community