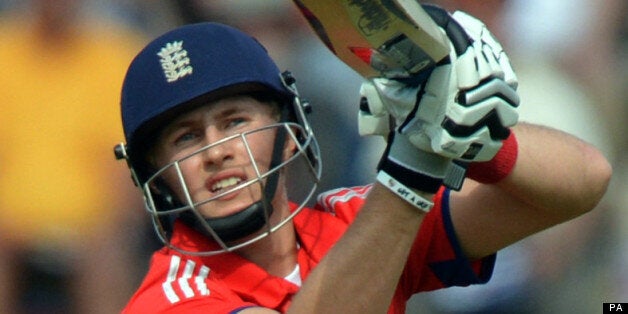 An Australian batsman has been dropped for an international game after allegations of a "physical altercation" with an England cricketer in a bar.
David Warner has been left out of Australia's Champions Trophy clash with New Zealand today after being reported for a breach of cricketing rules, Cricket Australia (CA) said.
The alleged incident is supposed to have happened in a city centre bar after England's 48-run victory over Australia in the competition's opening match at Edgbaston, Birmingham, on Saturday.
A statement from the England and Wales Cricket Board (ECB) said the altercation happened "in a Birmingham bar" but did not specify where.
It is understood members of both teams were in the Walkabout Australian theme bar in Broad Street at some point that night. West Midlands Police said: "We were not called to an incident."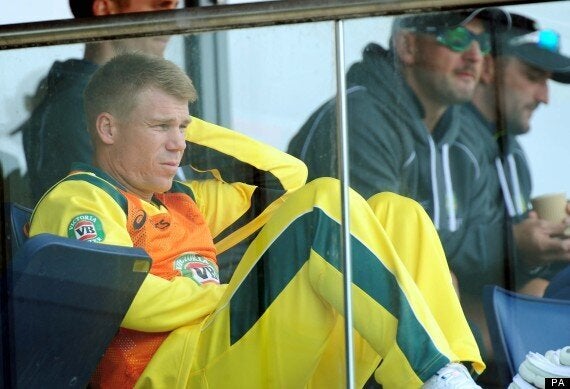 David Warner after being being dropped from Australia's match with New Zealand
Warner was reported under the CA code of conduct for breaching Rule 6: Unbecoming Behaviour - for the second time in recent weeks.
A statement on CA's website read: "Cricket Australia (CA) advises that Australian batsman David Warner has been stood down from Australia's ICC Champions Trophy match against New Zealand tonight after being reported for breaching the CA Code of Behaviour.
"Warner has been reported for breaching Rule 6: Unbecoming Behaviour after he was allegedly involved in a physical altercation with an England player ... following the ICC Champions Trophy match between the teams in Birmingham."
The England player has not been named by CA. It has been widely reported that it was batsman Joe Root, though that
The ECB said Warner had apologised to the England player and it was now a matter for CA.
Left-hander Warner has been in a dismal run of form, scoring low against England's bowlers on Saturday and failing to score in warm-up games against India and the West Indies.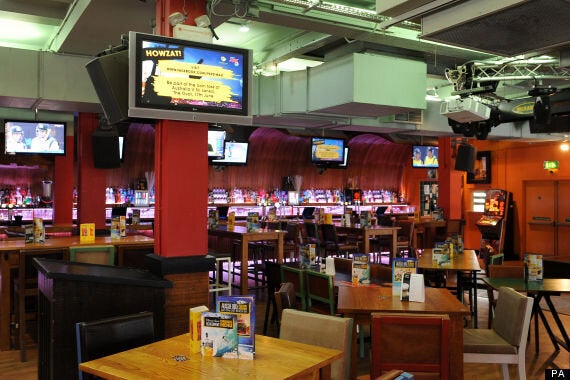 The Walkabout bar in Broad Street, Birmingham where the incident occurred.
The CA statement said: "Team management have stood down Warner pending the outcome of the hearing, meaning he will miss Australia's match against New Zealand in Birmingham.
"Rule 6 states: Without limiting any other rule, players and officials must not at any time engage in behaviour unbecoming to a representative player or official that could (a) bring them or the game of cricket into disrepute or (b)
be harmful to the interests of cricket."
In a statement on its website, the ECB said: "Following a statement issued this morning by Cricket Australia, the England and Wales Cricket Board confirms that David Warner initiated an unprovoked physical attack on a member of the England team in a Birmingham bar following England's 48-run victory over Australia.
"Warner has admitted behaving inappropriately and has since apologised to the player involved who has accepted the apology.
"Following a full investigation the England team management has concluded that the England player was in no way responsible for nor retaliated to the attack.
"ECB has concluded that this is a matter for Cricket Australia and have no further comment to make."
The incident continues a difficult time for Warner, who was last month fined 5,750 Australian dollars (£3,700) following an outburst on Twitter.
Related