Joss Whedon tells HuffPostUK how he ended up at the helm of one of the world's most successful ever films.
From here, it looks as though fans' favourite Whedon, the man who created 'Buffy the Vampire Slayer' and penned 'Toy Story', made an effortless leap into the chair for Avengers Assemble, but he says it wasn't as easy as it looks.
"You missed almost a decade's worth of meetings at Marvel. Kevin (Feige, Marvel Executive) and I had known each other for a long while, and he was the guy in the room who understood what was going on. I'd gotten close to doing Marvel movies before, but it had never worked out.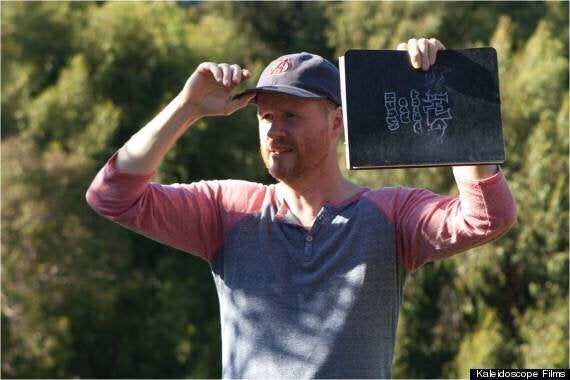 Joss Whedon was pleasantly surprised by the worldwide success of 'Avengers'
"Part of Kevin's mandate is to find someone with a point of view, not necessarily action hacks, but someone who's bringing a sensibility. So this means not necessarily going for action directors, but also people who could use the lift and were cheap."
Even with Feige's vision, the money that 'Avengers' eventually brought in must have caused great whoops around the Whedon household...
"I did not expect it to hit as hard as it did, but you don't make these things trying to alienate an audience, so you go in hoping..." he grins.
"I felt good about the film. It's not perfect, but it delivers what it should do. But there's a level at which I'll never comprehend this level of success. It didn't change my lifestyle, it just seems like a very nice thing."
Whedon's next film is a distinct change of style, a black and white contemporary working of Shakespeare's comedy 'Much Ado About Nothing'. First, why black and white?
"I was going for something fairly classical, and the movies I was trying to evoke were comedies from the 1940s and 50s," explains. "It was timeless, plus it covered up anything in frame that was bright orange that I couldn't get rid of."
The director explains this came out of weekend parties at his own house, where his group of actor friends would regularly appear and take turns reciting the Bard.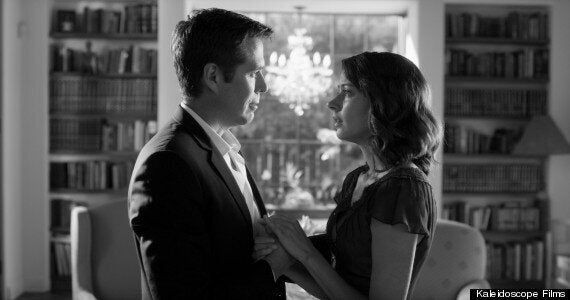 Joss Whedon's 'Much Ado About Nothing' came out of weekend parties sessions at his house
"At my house, for years we would do readings of Shakespeare, just friends - writers, actors, buddies. If there were songs, we'd sing songs. It also led to a lot of other jam sessions and all kinds of activities and eventually led to Much Ado with Amy and Alexis, and I thought, 'If I'm going to film something, it may as well be that.'
"But it was years before we did anything, because you have to have a reason to make a movie, not just because your friends are delightful.
"I finally figured out what I wanted to say with the text, it wasn't just charming with some other bits, the whole thing was coherent and dark and textured and almost cynically romantic on the constraints of love."
"We behave a certain way because we're told to do so. The play starts like this, and ends somewhere else. We don't have to be aggressively single, or aggressively in love, we can just be grown-ups."
Much Ado's heroine Beatrix is as feminist an icon as Buffy - a coincidence?
"I don't think I realised how strong Beatrix was," reflects Whedon now. "And I'm still amazed every time I watch, and realise Shakespeare's really putting it out there, she's just saying it, it's not coy, it's not couched, she's just saying 'this ain't right' and that's pretty exciting. For me, she's an extremely articulate and a feminist but she's a complete buffoon, and if you have both, then you have someone you can completely invest in."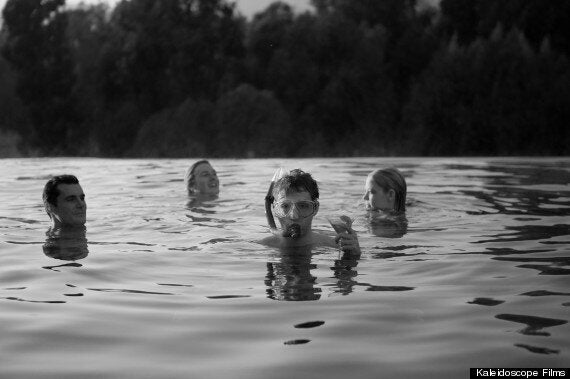 Whedon opted for black and white, to create "a timeless piece - and to hide any bright things we couldn't get rid of"
After the psychedelic antics of 'Avengers', the black and white conversation piece of 'Much Ado' might appear a pole apart, but Whedon assures me this isn't the case...
"Superheroes are bigger than life, and Shakespeare, he's always bigger than life, but ultimately it all comes down to an absolute love of immersive storytelling."
So where's he at with Avengers 2?
"Clickety clack," Whedon mimes fingers furiously at work on a keyboard. "As soon as I finish the Shield pilot, there will be more cloistering. The cloister is the best, writing is the best fun. Everything is creating, I love directing, but of my favourite things, I would say writing, then editing, then directing."
Has his phenomenal success with the first Avengers outing changed everything?
"I think there's a certain amount of trust going into the next one, which had to be earned. Expectation doesn't really bother me. The expectation isn't 'Will we make more money?' The expectation is 'Let's try to make a film worth making all on its own, not just cashing in.'"
If it came down to enjoying the enormous budgetary freedom of Marvel, or creative control of Shakespeare, where would he land? He smiles widely.
"I am in the fortunate position of not having to make that choice. But forced… you have to go with control."
Finally, talking of returning to much-loved projects, any chance of a Buffy reprisal? As a Buffy fan, I wait with bated breath, but...
"I think her work is done."
'Much Ado About Nothing' is on release from Friday 14 June. Watch the trailer below...