Heavy rock trailblazers Black Sabbath are on course to have their first number one album for 43 years.
The band, fronted by Ozzy Osbourne, last achieved the feat with their second release 'Paranoid' in 1970 which featured signature tracks such as 'War Pigs' and 'Iron Man'.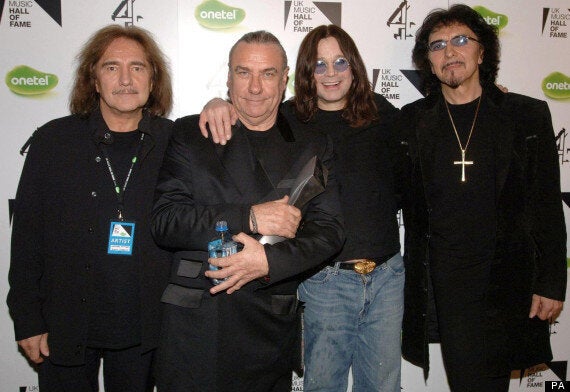 New album '13' reunites original members Osbourne, Tony Iommi and Geezer Butler for the first time in 35 years, although they have released other recordings during that time with different personnel.
The Rick Rubin-produced comeback, which was out on Monday, is at number one in the midweek album chart, according to the Official Charts Company, and is expected to hang on until the weekend.
Osbourne, who had marital difficulties earlier this year as a result of a temporary return to drinking, said: "I can't believe Black Sabbath may have its first number one album in 43 years."
The band managed to complete the album despite guitarist Iommi being treated for cancer during its recording. Black Sabbath are touring the UK in December, including a homecoming show at Birmingham's LG Arena.
Their album has drawn acclaim and is 4,500 sales ahead of Beady Eye whose second album 'BE' came out this week.
Atmospheric electronica duo Boards Of Canada are at number three in the midweek chart with 'Tomorrow's Harvest', their highest-ever placing.
Leah McFall looks likely to score the first top 10 hit for a contestant from BBC1's 'The Voice'. Her cover of Gloria Gaynor's 'I Will Survive' is at number eight in the midweek singles chart.
Robin Thicke looks on target to achieve a third week at number one with 'Blurred Lines'.
Related