Edinson Cavani's father has revealed the striker would turn reject a move to the Barclays Premier League this summer in favour of joining Real Madrid.
The Napoli goalscorer is one of a number of attacking options Madrid are considering ahead of Gonzalo Higuain's expected departure, while Chelsea and Manchester City are keen to secure his services.
"Cavani's intention is to play for Madrid," Luis Cavani told Futboleros.
"He is excited about it and is very willing to see it through.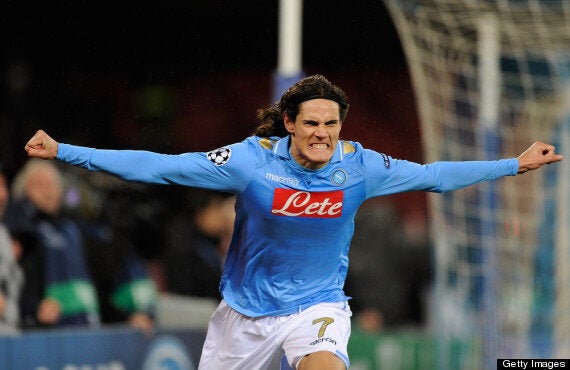 Cavani was prolific for Napoli last season
"He has told the family in private that he wants to join Real Madrid but if he declares it publicly it will annoy Napoli."
Oblivious to the aforementioned irony, Luis Cavani also hinted talks had taken place between Madrid and his son.
"There has been contact with Real Madrid's lawyers and now we are waiting for the two clubs to meet," he added.
"I hope it happens and that talks take place as soon as possible. Who wouldn't want to play for Real Madrid?"
Cavani, who scored 29 Serie A goals for Napoli last season, does however boast a £55 million buy-out clause and his father stressed "Napoli won't negotiate for any less".
Related