While Poirot found plenty of evil under the sun generally, Miss Marple was able to pin it down to the Caribbean in this lush, lusty tale of greed, passion and small, neat pistols in drawers.
Julia McKenzie was on her usual sweetly sly form as the curious spinster, sent on a warm holiday by her solicitous nephew, and then stuck at dinner next to an old major, who insisted on remembering scandals past. One old photograph, one look of surprise later, and the major was toast. But which of the glamorous guests around the table decided his stories had gone on too long?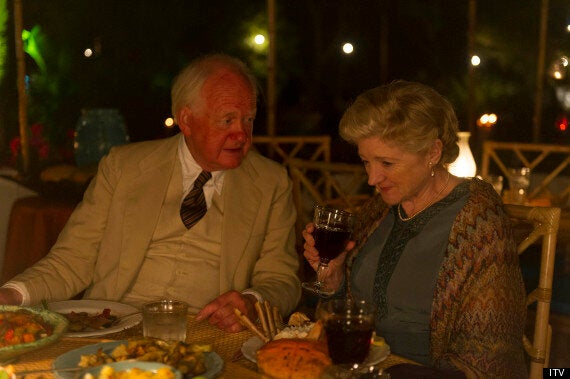 A dinner with the major brought murderous revelations for Miss Marple
This kind of story is what those Agatha Christie people at ITV do best. Whereas last week's 'Elephants Can Remember' found Poirot and his pal Ariadne Oliver plodding through one flashback interview after another, 'Caribbean Mystery' was far more electric, with lots of set pieces from a fine ensemble cast, including always the cool Hermione Norris and a suave Anthony Sher.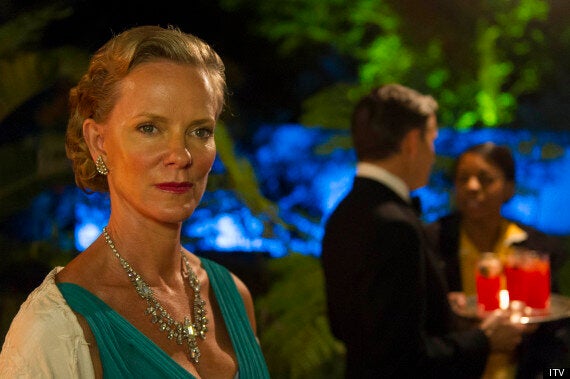 Hermione Norris was one of those Caribbean visitors harbouring a secret in this high quality Miss Marple mystery
Of course, with fiery passions, past affairs and brooding resentments all bubbling away, this kind of story has more than a few similarities to the group plots of 'Evil Under The Sun' and 'Death on the Nile' - but there's a reason these remain among the big favourites of Christie aficianados, with plenty of material for different actors to get their teeth into, and lots of opportunities to eavesdrop between the swaying palms.
And with a sure directing hand and the exotic surroundings rightly jumped on by the 'Death in Paradise' gang, well, you can hardly go wrong. And they didn't. Two happy hours.
Popular in the Community