Ethan Hawke and Julie Delpy have pulled off the almost unachievable - finished off their 'Before... ' trilogy with a film that matches, in many way surpasses, their previous two cinematic outings for wit, humour, romance and, above all, honesty.
EXCLUSIVE CLIP ABOVE - 'Before Midnight' - the third in Richard Linklater's trilogy
It is nearly two decades since the pair's on-screen counterparts met for the first time, on a train travelling across Europe, in the floaty romance 'Before Sunrise', Viewers watched as boy and girl wandered dreamily around Vienna, falling in love over the course of 12 hours, but separated by the end, presumably never to reunite.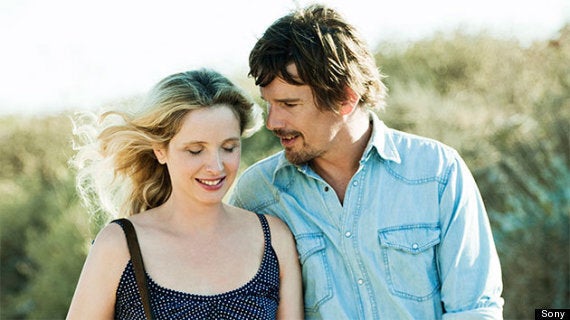 Julie Delpy and Ethan Hawke are reunited in 'Before Midnight'
Except they did, in 2004. In Paris, for 'Before Sunset'. By which time Hawke's character Jesse was married to someone else, so their French reunion was as tortured as it was romantic.
And now here they are again. Properly grown up this time. On holiday in Greece, with their children. Because, yes, Jesse and Celine are now married, still making each other laugh and think, but facing the same kinds of challenges of any couple who have been together a long time, where passion has had to make way for compromise and, in some circumstances, resentments.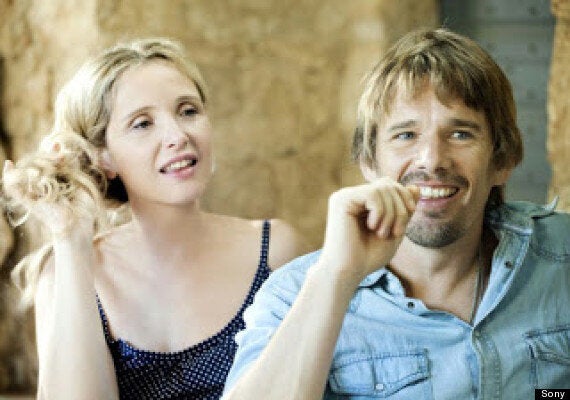 Together - but still in love?
This final film in Richard Linklater's trilogy has been heralded for its honest dialogue, co-written by Hawke and Delpy. Until the very last frame, I wasn't sure which way this was going to play out. Your average rom-com this is not.
'Before Midnight' is in UK cinemas from Friday 21 June. Watch the trailer below...
Popular in the Community