Newcastle United have still not confirmed Joe Kinnear as their new director of football, and they may end up reconsidering after their former manager pronounced a number of players' names wrong on the radio last night.
Kinnear, who memorably referred to ex-Toon winger Charles N'Zogbia as "Charles Insomnia" during his interim role as manager in 2008-09, began an interview with talkSPORT by referring to the club's managing director Derek Llambias as "Derek Lambazee" and said he was not at the club anymore. He is.
"Sissy" (Cissé), "Ben Afri" (Ben Arfa), "Amamobi" (Ameobi) and "Gaultierrez" (Gutíerrez) were namechecked during the radio interview. "Yohan Kebab" (Cabaye) was also referenced.
Kinnear also said he "brought" goalkeeper Tim Krul to St James's Park when the Dutchman had joined Newcastle in 2006 - two years before Kinnear replaced Kevin Keegan as manager.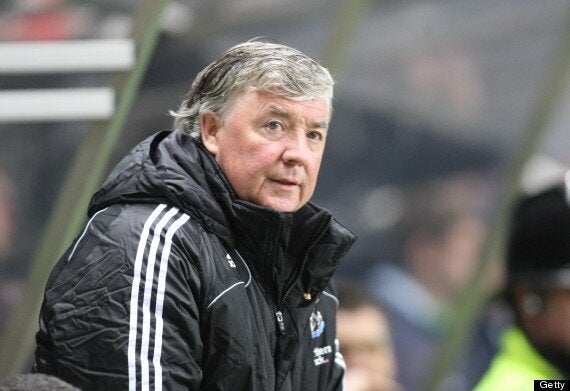 Kinnear's second era at Newcastle has started badly
When asked about the negative press he has generated, Kinnear replied: "A lot of Geordies are influenced by the media set, because I stood up to 100 journalists that night. It was the same night we beat Tottenham 2-1, the journalists always had it in, many of the Geordie fans were sucked in."
"This job came up, a responsible job. Already they're jumping on the bandwagon, 'watch out Pards' (Newcastle manager Alan Pardew) but that's the snidey press around that area that have a grudge. I expect it, it's water off a duck's a***."
"I don't know what angle they've got, if they want to sit down and argue with me... Some are talking out of their backsides, a load of tosh. I'm not accepting it, as simple as that. I have certainly got more intelligence than them, that's for sure."
There were more gaffes, though.
"We finished fifth two seasons ago and last season we were something like 15th or 16th from the bottom," Kinnear added.
Newcastle finished 16th in 2012-13.
Popular in the Community