Sharon and Ozzy Osbourne proved they are well and truly back on track as they shared a kiss on the red carpet of the Daytime Emmy Awards on Sunday night.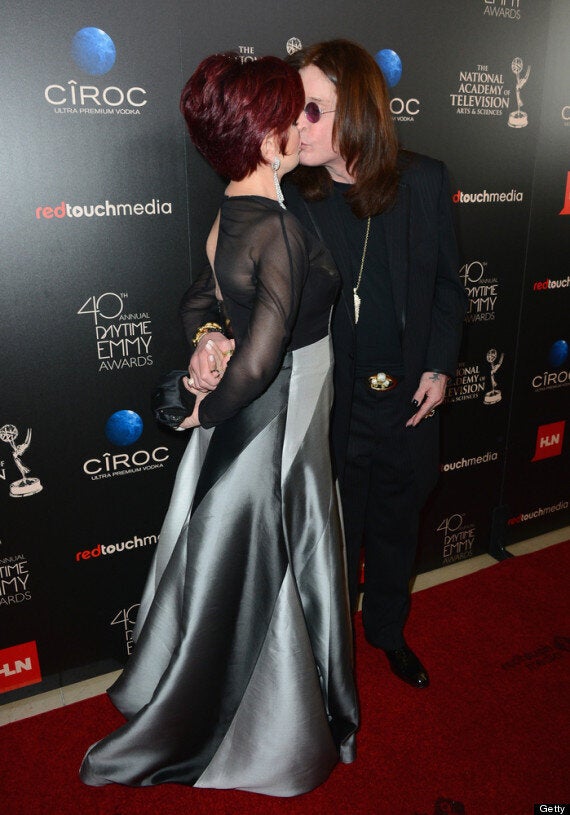 But his wife has stood by him as he managed to get himself clean, and the couple are now looking more loved up than ever.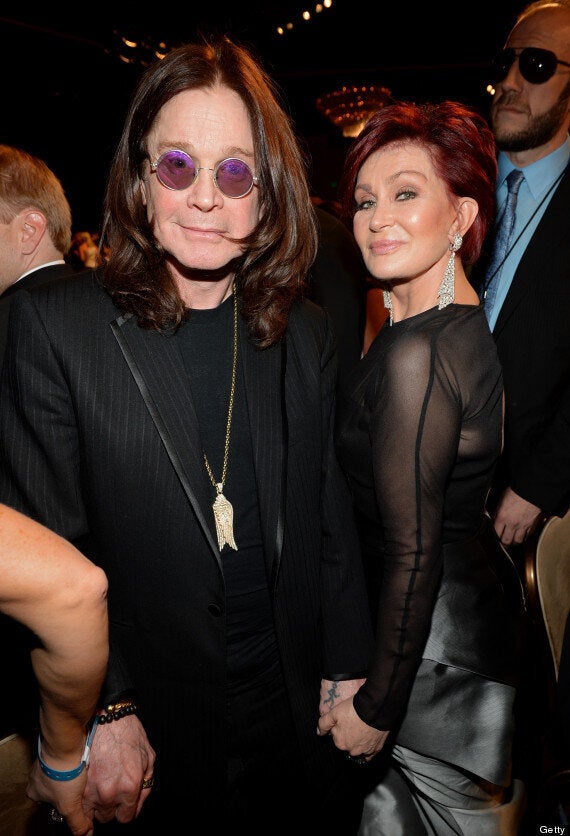 Sharon was attending the awards with the co-stars of her US chat show 'The Talk', and as they posed together on the red carpet, she couldn't resist making a crude pose.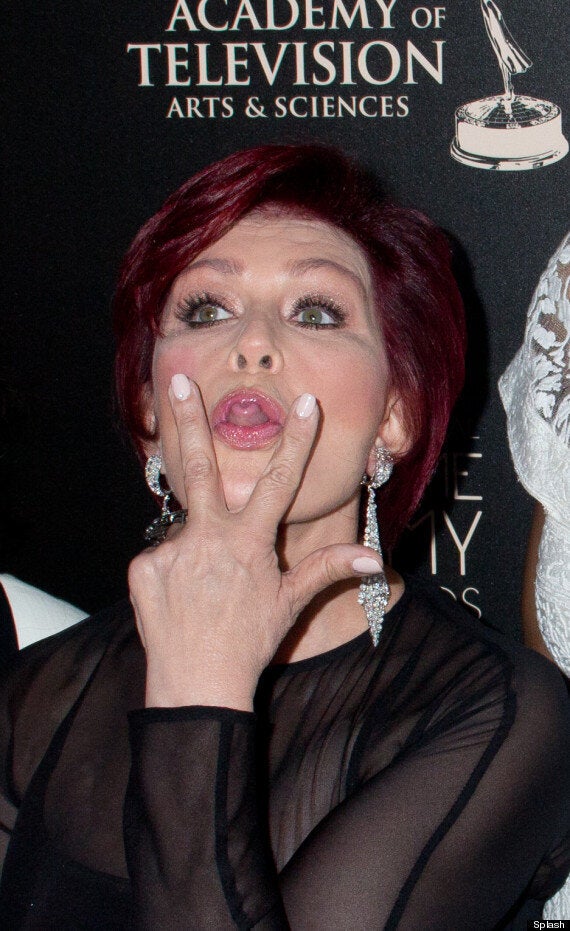 Oh, Shazza. That sort of behaviour is EXACTLY why we can't wait to have you back on 'X Factor'.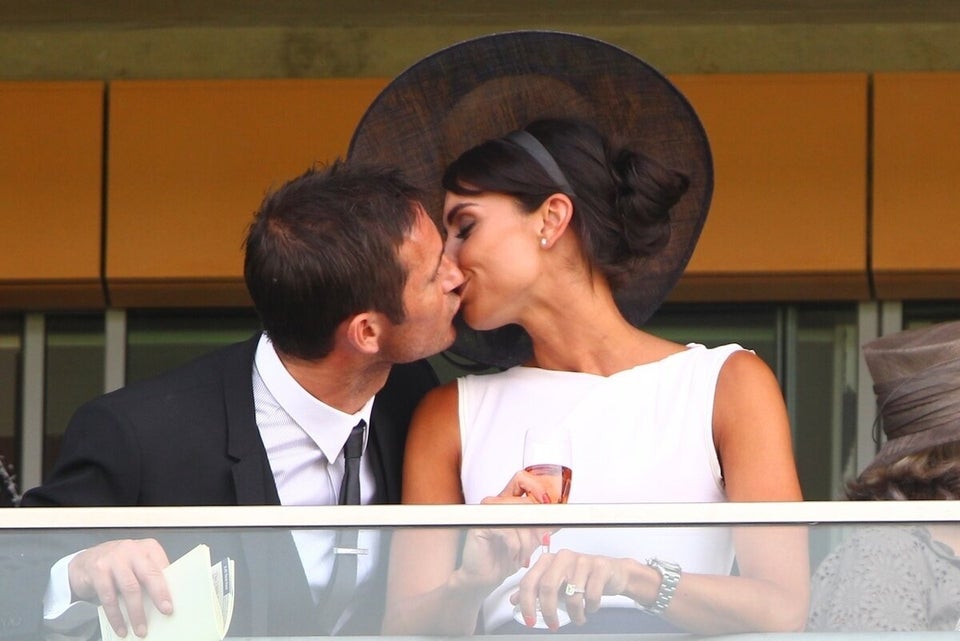 Get A Room! Celeb PDAs
Related