Lock up your sons, there's a cougar on the loose in London...
Kim Cattrall (Sex and the City) is Alexandra Del Lago, a drug-addled diva with a taste for the younger man, in Tennessee Williams' Sweet Bird of Youth playing at The Old Vic.
The starlet's awareness of her lost fame and youth is so painful that only the anaesthetising act of lovemaking gives relief from bitter memories. Chance Wayne (Seth Numrich) is her young and nimble distraction - the only pleasure that Alexandra can glean from life.
A harmless enough arrangement between two 'buddies', but the aspiring artists are using and abusing one another in a desperate bid to escape the one thing slipping through their fingers: youth.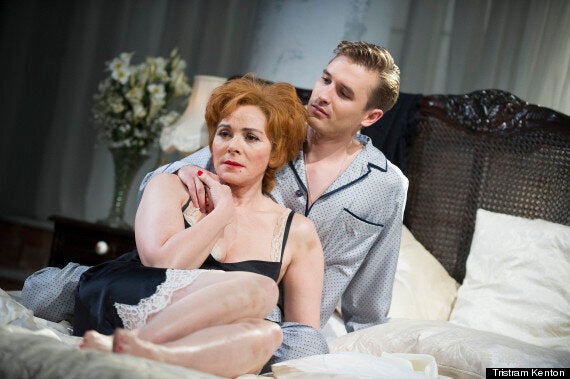 Kim Cattrall (Alexandra del Lago) and Seth Numrich (Chance Wayne)
I turn 30 this year; at 29-years-old I'm the same age as Williams' flawed protagonist Chance. Admittedly, I'm not a gigolo hoping to earn a career in the gitzy film business by laying the arms of a fading film star, but watching Seth Numrich rake over the mistakes of his tragic early years tweaked my natural pangs of regret, fears of a faded youth, and reminded me of the increasing number of hairs appearing on my comb - psychological insights masterfully skewered by Williams.
Add modern day's feverish consumerism - parroted slogans like 'say no to wrinkles' and 'fight ageing' (since when did it become a battle?) - and our neurosis over the enemy of time is as pertinent today as it was when Sweet Bird of Youth debuted in New York City in 1959.
Topicality aside, the headline-grabbing pull of this classic revival, directed by Olivier Award-winner Marianne Elliott, is the leading lady: Kim Cattrall.
With a dash of the promiscuous flamboyancy of Sex and the City's Samantha, Cattrall gives us a straight-talking, self-assured cougar, but beneath the veneer of hedonistic behaviour lies the damaged, booze-swilling, drug-taking, angry starlet.
In one scene the actress gropes around the floor in a bad wig, undignified, snuffling, grasping at scattered prescription pills for a full minute, in another she puffs at an Oxygen mask Blue Velvet style. Cattrall gives us a horrifying, uncensored version of Williams' 'monster'.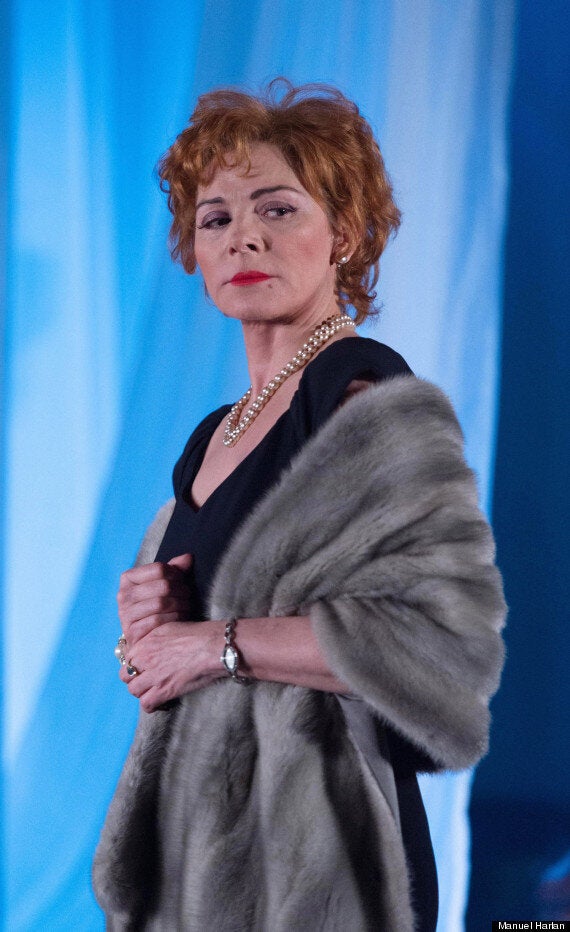 Kim Cattrall (Alexandra del Lago)
Despite their destructive arrangement, the chemistry between Numrich and Cattrall is touchingly tender and honest, like two old friends, understanding of each other's flaws. They might almost be good for each other, if it wasn't for their over-powering selfishness.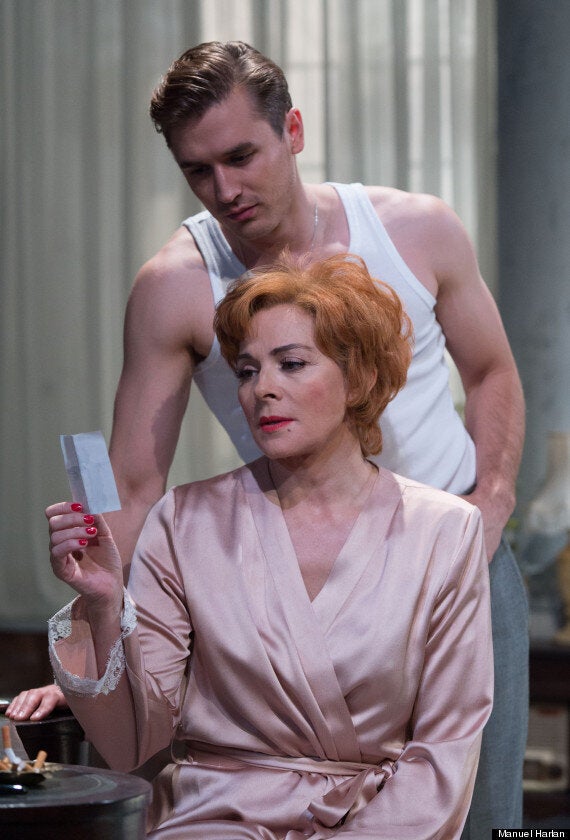 Seth Numrich (Chance Wayne) and Kim Cattrall (Alexandra del Lago)
When Chance embarks on righting the past by recapturing the heart of his sweetheart Heavenly Finley (Louise Dylan) the story spirals into a nightmare.
Owen Roe gives an over-aggressive version of Williams' racist redneck politician Boss Finley, Heavenly's father - insidious snake charm would have given a more chilling effect. Brid Brennan delivers a natural and refreshing performance as the compassionate voice of reason, Aunt Nonnie.
In true Old Vic style, the set is big and bold, an entire building on stage. It is a shame that at climactic moments the cast move to the back of the stage, obscured by pillars and with diminished acoustics.
Many will head to Sweet Bird of Youth for a glimpse of Cattrall - the actress doesn't disappoint, but the overall standout performance comes from Numrich. At just 26, the Broadway star has now confirmed his place on both sides of the pond. Effortlessly cool, he excels as the 'fonz' of his glitzy fake world, but as his conscience catches up with him, we see a man forced to look in the mirror, with shattering consequences.
Sweet Bird of Youth is running at The Old Vic, London, until 31 August.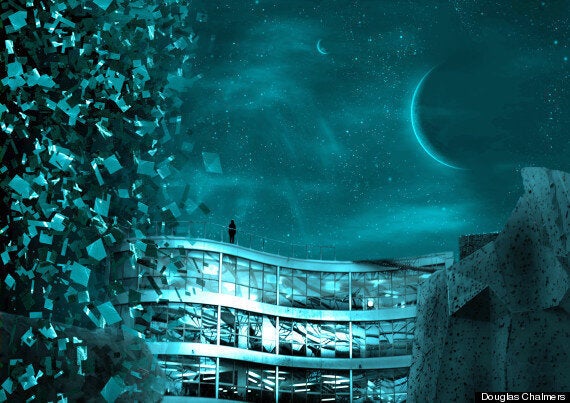 HuffPost UK Theatre Reviews
Popular in the Community