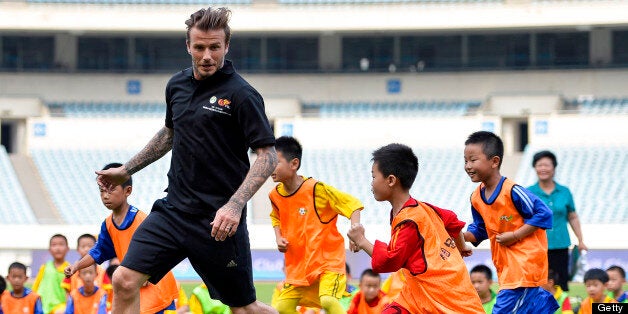 David Beckham wasn't exactly kung-fu fighting as he enjoyed a kick about with children at the Nanjing Olympic Sports Center on Tuesday.
The former England captain was in China to continue his role as soccer ambassador for the country.
In March, China named 38-year-old Beckham as its ambassador for the country's football league in a bid to revive the game's image following a match-fixing scandal.
Now retired from professional football, Beckham's second trip to the Far East this year will see him observe games and attend charitable events, as well as participating in light-hearted games with youngsters.