'EastEnders' is soon set to wave goodbye to one of its most popular matriarchs, Tanya Cross, and in true soap fashion her exit will be laced with heartbreak.
Tanya, played by Jo Joyner, will leave the Square blaming herself for the problems of her alcoholic daughter Lauren (Jacqueline Jossa), Digital Spy reports.
Lauren's drinking storyline comes to a shocking climax next week as she starts experiencing agonising pains and is rushed into hospital.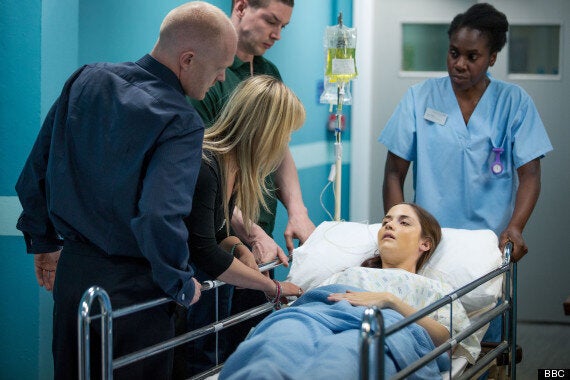 Doctors reveal that her liver is extremely damaged and any further alcohol could kill her. But the fear of death doesn't put Lauren off the bottle.
Lauren will accuse Tanya of ruining her life, and her words push Tanya to pack her bags and leave her life in Walford behind.
Where to go and what to do next is not Tanya's only decision, she is also faced with her ex husband Max wanting a reunion, after uncovering his new wife Kirsty's baby lie.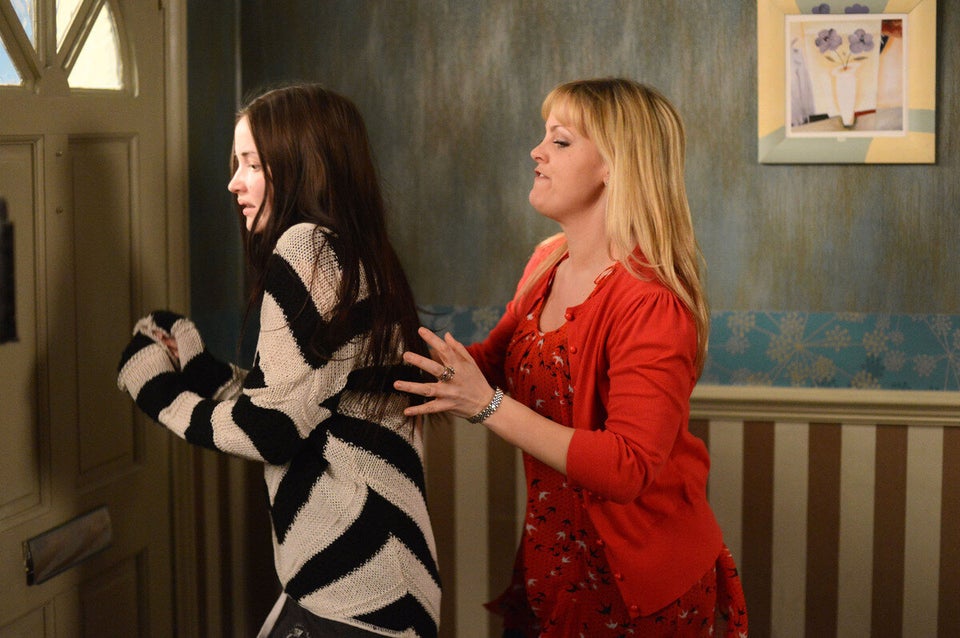 Tanya And Lauren
Last year Jo had said she would be taking a break from the BBC One soap, but later announced her leave would be indefinite.
At the time she said: "I love playing Tanya and being part of such a great show, but she has been on quite a rollercoaster over the past seven years and I have come to realise that it's right for her to step away from Walford for a bit longer than originally planned.
"I have been very fortunate to have been part of some fantastic storylines over the years, and I have worked with some wonderful people during my time on the show which I will always be very grateful for, but I feel that as a mother and an actress it is time for me to explore some other avenues for a while."
Tanya, who has three children in the show, has been at the centre of some tough storylines including divorcing Max and burying him alive, marrying Greg Jessop (Stefan Booth), dealing with cervical cancer and finding out Max has a secret wife, Kirsty (Kierston Wareing).
The full details of Tanya's plan will be revealed when the episode airs on Thursday 27 June and Friday 28 June on BBC One.