Sevilla appear to be holding out for a better price for midfielder Luis Alberto, despite sporting director Ramon Verdejo admitting Liverpool have made a "very good" offer.
The 20-year-old has been a long-time target for the Reds and made their move once Barcelona B decided not to take up their option of a permanent deal after the player's loan spell with them last season.
Reports suggest Sevilla want £7million for Alberto and Verdejo, known in Spain as Monchi, confirmed there had been an offer from Liverpool.
"Luis Alberto is Sevilla's because Barcelona have not exercised their option to purchase," he told the Spanish club's television channel.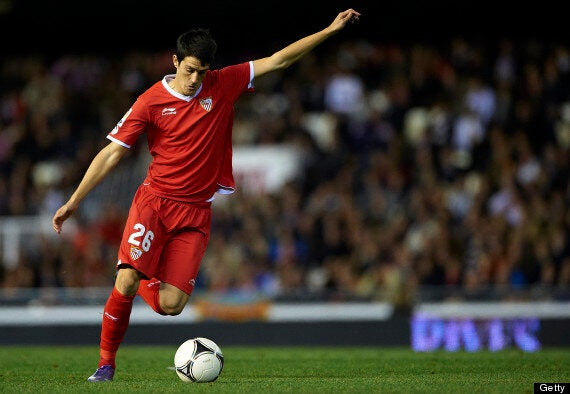 Liverpool are also trying to bring Iago Aspas from Spain
"Interest from Liverpool is real but nothing is signed. The player has received an important offer, but at the moment he is a Sevilla player.
"The first offer the club has is very good, but we are not satisfied yet."
Monchi said Alberto's spell at Barcelona, for whom he scored 11 goals in the second division, had increased his price.
"I recall that a fuss was made when we loaned him out," he added.
"As it stands, we all agree that he now has a better value in the market and has grown as a footballer.
"Is it a good deal to sell him for the figures they speak of? The offer we have on the table is a very good one with respect to where Luis is currently.
"We don't know what will happen in the future. To date, we haven't accepted the offer."