French footballers Franck Ribéry and Karim Benzema will go on trial in Paris on charges of paying for sex with an under-age prostitute.
Both players deny the allegations and Zahia Dehar, the girl involved, has said neither player knew she was under 18 at the time.
Under French law, paid sex with someone under the age of 18 is regarded as sex with a minor - punishable by three years in prison and a €45,000.
The age for consenting sex is 15 but soliciting a prostitute under 18 is a crime.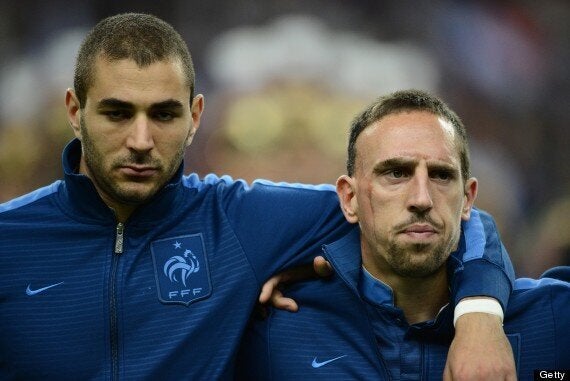 Benzema and Ribéry are regulars for France
News of the affair broke before France's disastrous 2010 World Cup in South Africa, when the squad was accused of mutiny as they crashed out at the group stage after losing two of their three matches.
Thirty-year-old Bayern Munich forward Ribéry, a convert to Islam, is married to his childhood sweetheart while Benzema, 25, remains unmarried.
The duo were arrested as part of an investigation into a Paris prostitution ring in 2010. Ribéry has since admitted he had sex with Dehar in Munich in 2009, when she was aged 17.
Real Madrid striker Benzema denies there was any encounter with Ms Dehar, who claims he paid her for sex in 2008, when she was 16 and he played for Lyon.
Ms Dehar has fashion designer Karl Lagerfeld's muse, launching her own lingerie line.