The 43-year-old singer slipped into a revealing cut-out swimsuit for a photoshoot in Italy where she's busy promoting her hit single, '#Beautiful' and filming a new video with Miguel.
And you can't blame her for choosing such a flesh-flashing piece of swimwear - she's shed the 30kg (5st) she gained while pregnant with her two-year-old twins, Monroe and Morrocan.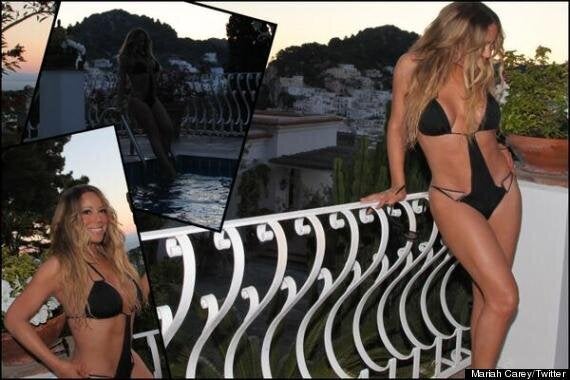 Mariah Carey posted a series of swimsuit snaps on Twitter
The singer has spoken in the past of her battle to keep trim. She told Shape magazine: "I put on 70 lbs. but if you look at me in pictures you'd think it was more like 9,000 lbs. I have a lot of empathy with people who have to lose a lot of weight.
"I used to be able to slim down just by exercising more, but that's changed. Since having the babies, I realise that 90 percent of losing weight is my diet.
"Today my workout routine is more about getting and staying toned. And for me, that means either taking hour-long walks a few times a week or jumping in the pool three or four days a week to do 45 minutes of aquatic exercises."
Well it certainly looks like it's paying off.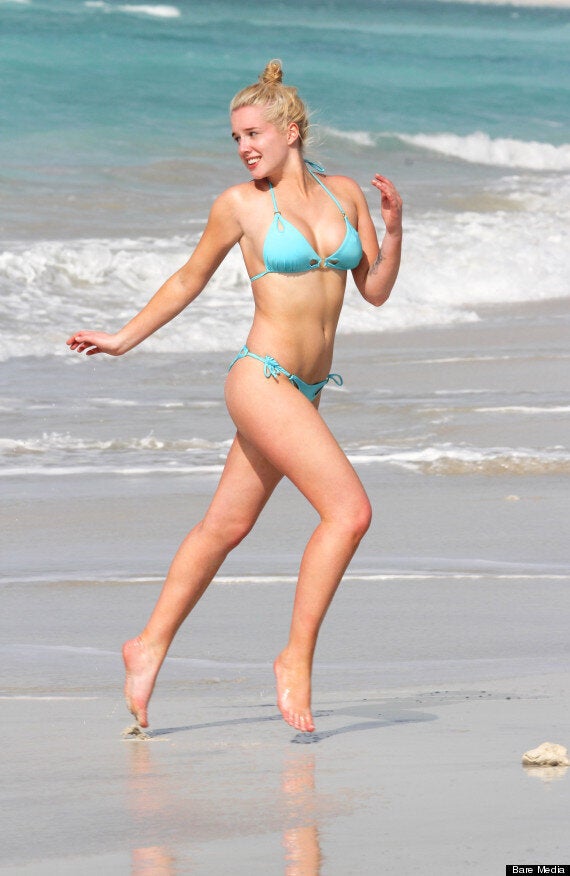 100 Celebrity Bikini Beach Babes