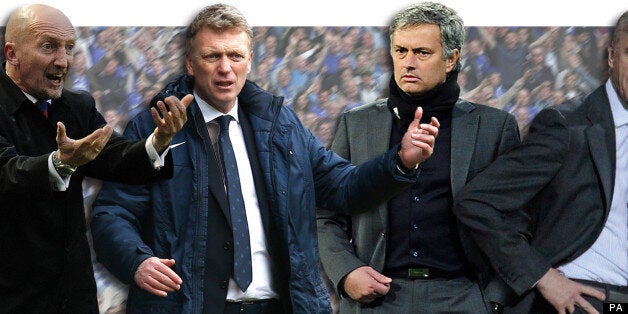 David Moyes will begin his Barclays Premier League campaign as Manchester United manager with a trip to Swansea City.
José Mourinho's second spell back at Chelsea begins with the visit of newcomers Hull City while Manuel Pellegrini's Manchester City era commences with a home match against Newcastle United. Hull began their 2009-10 Premier League term at Chelsea.
Moyes and Mourinho face each other in their second games of the season at Old Trafford, with United travelling to Liverpool on 31 August and Manchester City on 21 September. Mourinho's first match in charge of Chelsea in 2004 came against Manchester United
Chelsea also play away at Roberto Martínez's Everton and Tottenham Hotspur in their first six matches. Martínez's Everton will trek to Norwich for his first game in charge.
The north London derby arrives early on 31 August when Tottenham travel to Arsenal, who kick-off their campaign at home to Aston Villa.
Spurs' first game of the season is a London derby with Play-off winners Crystal Palace, while Championship champions Cardiff City face West Ham United at Upton Park on the weekend of 17 August.
Another manager starting a new job, Mark Hughes, will take his Stoke City team to Liverpool.
Crystal Palace vs Tottenham Hotspur
Manchester City vs Newcastle United
Swansea City vs Manchester United
West Bromwich Albion vs Southampton
West Ham United vs Cardiff City
Popular in the Community