Fired 'The Apprentice' candidate Jason Leech tells HuffPostUK why he was happy to abdicate from his role of project manager - and laid the blame firmly at his so-called colleague Luisa Zissman's door.
Jason made Apprentice history by becoming the first project manager to step down from the role after Luisa made it clear she had no confidence in his leadership.
"She was pushing for it, from the moment we left the advertising office on the first day," he says now. "I had an incredibly difficult time with her."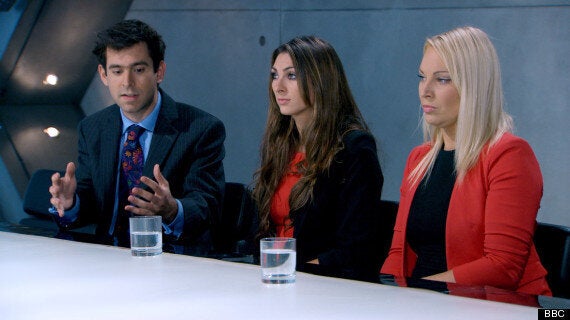 "Nipping at the heels of a bewildered sheep" is how Nick Hewer described Luisa's actions
Jason had been leading his team Evolve through the design and implementation of a dating website, while Luisa despaired throughout of his decision-making.
"She wasn't working with me," he claims now. "She wasn't thinking carefully about the task. Why did we end up with funereal purple - why not sunflowers?
"There's only so much whingeing you can take in your ear while you're trying to work through. It was a disaster waiting to happen."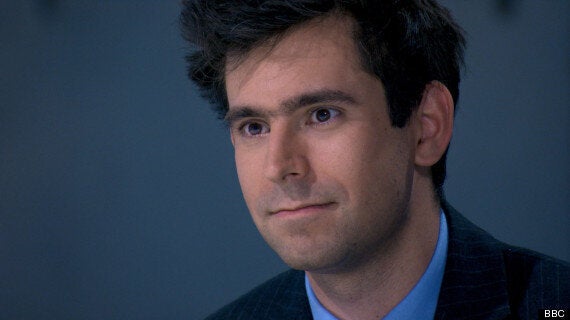 "There's only so much whingeing you can take"
Jason's singular move backfired when Lord Sugar told him, sadly, that he had to go - "I thought you were coming through in this process... you've come here to chance your arm, but I'm afraid to say it's the end of the road. I do wish you very well, because you're a very, very nice fellow and it is with regret... you're fired."
Do you think 'The Apprentice' is the poorer for Jason's departure? Let us know your thoughts below...
But Jason had no regrets about his choice to abdicate, nor his resulting exit, as it turned out.
"It was a very ballsy decision," he says, showing more confidence than he did on the show. "It had to happen. Luisa and Neil are powerful, potent personalities. They can't be subordinates."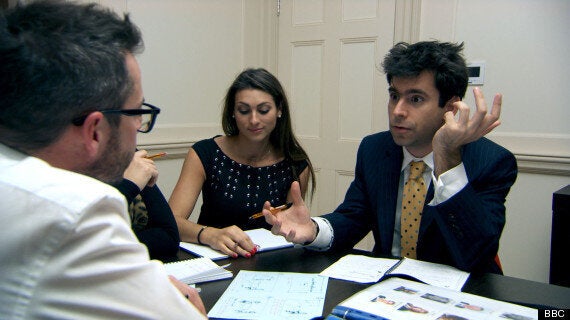 "Be sure you don't become a monster yourself"
Jason was reflective, digging into his philosophical learning for solace. "Nietzsche reminded us that, when you're battling with monsters, be sure you don't become a monster yourself."
And more succinctly, "Luisa would have half of me for breakfast, Neil would have had the other half for lunch."
So who does he think is going to win the competition? "Jordan. He's a professional, adaptable candidate, not just a leader but a more well-rounded character. So he's one to watch."
So Jason's money is on Jordan, but who do YOU think will win this year's series of The Apprentice?