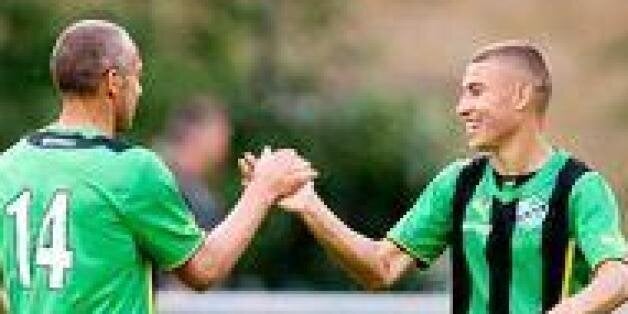 Henrik Larsson was back on a football pitch for a brief comeback and predictably the name "Larsson" was on the scoresheet. But the goalscorer was his 15-year-old son Jordan.
"It is of course a rare luxury to get to play with your son," added the Celtic legend.
Jordan has already been linked to Helsingborgs, the final club his father played at.
"It was great fun - maybe next time I can make an assist for him," Jordan added.
In 1996, Eidur Guðjohnsen and his father Arnór made in an international friendly for Iceland against Estonia in Tallinn. Arnór started the match and was replaced by his son in the second-half.