British number one Laura Robson has vowed not to swear on court again after being caught out by television microphones in her Eastbourne defeat to Caroline Wozniacki.
The 19-year-old went out of the AEGON International at the last-16 yesterday as the Dane beat her for the second time in three weeks.
Fresh from defeat in the French Open first round, unforced errors proved costly to Robson as she lost her temper and to the former world number one 6-4 6-4.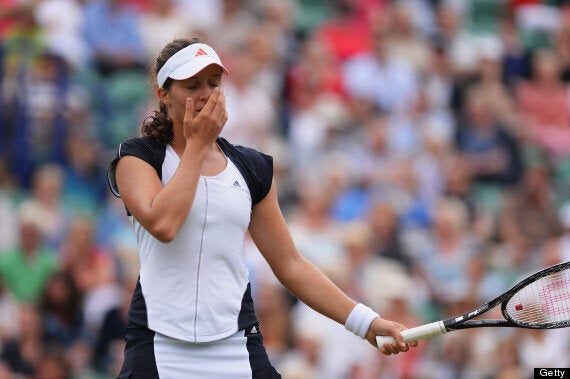 Robson lost in straight-sets to Wozniacki
Frustrated at her failure to convert dominance into points, television microphones picked up her swearing at herself.
Asked if she had anything to say about the incident broadcast live on the BBC, Robson said: "No. I'll try not to swear so loud next time.
"I don't think I did it loudly. It's just the microphones at the back of the court pick it up. But, yeah, I will try not to do it at all next time."
Popular in the Community