2013 has so far been a year of music comebacks. From the cheesy nineties pop acts pimped out on 'The Big Reunion' (we're looking at you Atomic Kitten and Five), to actual chart topping domination from the likes of Justin Timberlake, Daft Punk and Pharrell.
And now if, like me, you spent a worrying amount of your youth driving around in cars listening to garage, jungle and drum and bass, you'll be excited for the next music comeback...
Shy FX, the London DJ who brought us the insatiably catchy tune 'Shake Ur Body' (below), has a whole new album of material on the way, titled 'Cornerstone'.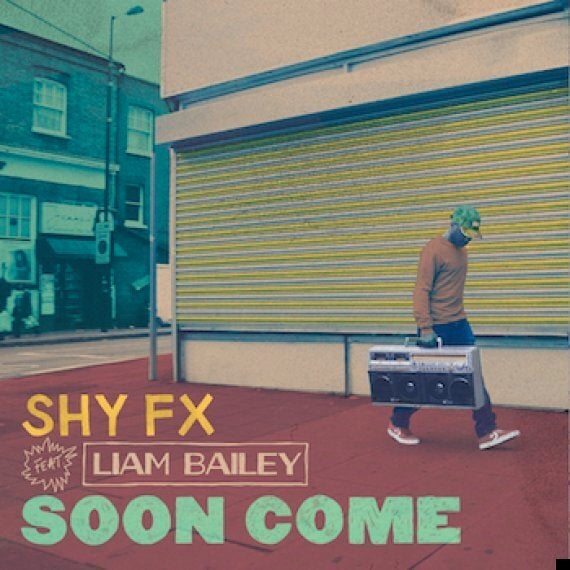 Since his debut record 'Jungle Love' was released in 1992, Shy FX (real name Andre Williams) has worked on over 350 releases including the 1994 hit 'Original Nuttah', which became one of the most infectious Ragga-Jungle anthems of all time. He's also produced the likes of Plan B, Dizzee Rascal, Wiley and Yasmin.
However, it's only his name that will bring back memories of the 'jungle' days, as his new material has a completely different sound...
Shy FX has decided to go back to his roots - his grandfather, Count Shelly was responsible for importing Jamaican reggae sounds to the UK in the 60's & 70's - and make a reggae record.
The first cut from it is titled 'Soon Come', referring to the famous Jamaican expression meaning "I'll get there whenever I'm ready/when I get there". And the track, featuring Liam Bailey, has all the makings of becoming the anthem of carnival.
Take a listen to the track above, out 29 July, and let us know what you think.
Remember this? Shy Fx 'Shake Ur Body'...
Popular in the Community