A wedding hamper filled with sweets and treats sparked a bitter row after the bride branded it a 'cheap and embarrassing' gift.
It all began when Kathy Mason and her boyfriend attended the Toronto wedding of friend Laura and her unnamed bride.
The couple filled a hamper with biscuits, sweet, fancy condiments and specialty foods for the newlyweds– along with a note which read "Life is delicious – enjoy!"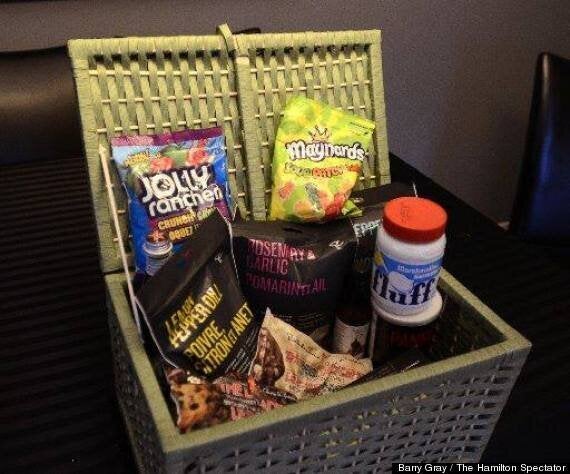 This was the gift from Kathy Mason and her boyfriend to Laura and her bride
Laura's next text asked for the receipt – perhaps understandable as one of the brides is gluten intolerant.
However her next communication said: "I'm not sure if it's the first wedding you have been to, but for your next wedding… people give envelopes. I lost out on $200 covering you and your dates plate… and got fluffy whip and sour patch kids in return. Just a heads up for the future."
The spat continued via email:
Kathy: "... to ask for a receipt is unfathomable. In fact it was incredibly disrespectful. It was the rudest gesture I have encountered, or even heard of."

Laura: "Weddings are to make money for your future... not to pay for peoples meals. Do more research. People haven't gave gifts since like 50 years ago! You ate steak, chicken, booze, and a beautiful venue... if anything you should be embarrassed for being so cheap and embarrassing."

Kathy: "It's obvious you have the etiquette of a twig, I couldn't care less of what you think about the gift you received, 'normal' people would welcome anything given, you wanna have a party, you pay for it, DON'T expect me to."

Laura: "You should have been cut from the list... I knew we were gunna get a bag of peanuts. I was right."
The row has generated a debate about wedding gift etiquette and cultural differences.
Some - including Huffington Post UK readers - have sympathised with Laura, deeming the hamper a "cheap picnic" and "a load of junk". Others however have branded the complaining bride "ungrateful" and "piggish".
Etiquette expert Anna Post told The Huffington Post: "[The guest] is absolutely correct that the choice of gift is 100 percent up to the giver and there's no minimim or maximum amount.
"It's always up to you and your budget and your relationship to your couple."
Laura, an Italian native who declined to giver her surname, told the Toronto Star neither she nor her Croatian bride had ever been to a wedding where guests didn't give cash.
She said: "I don't know what day or century they're living in… it must have been a regifted gift. I just spent $200 for you and your guests to come and you guys must have given me $40 back."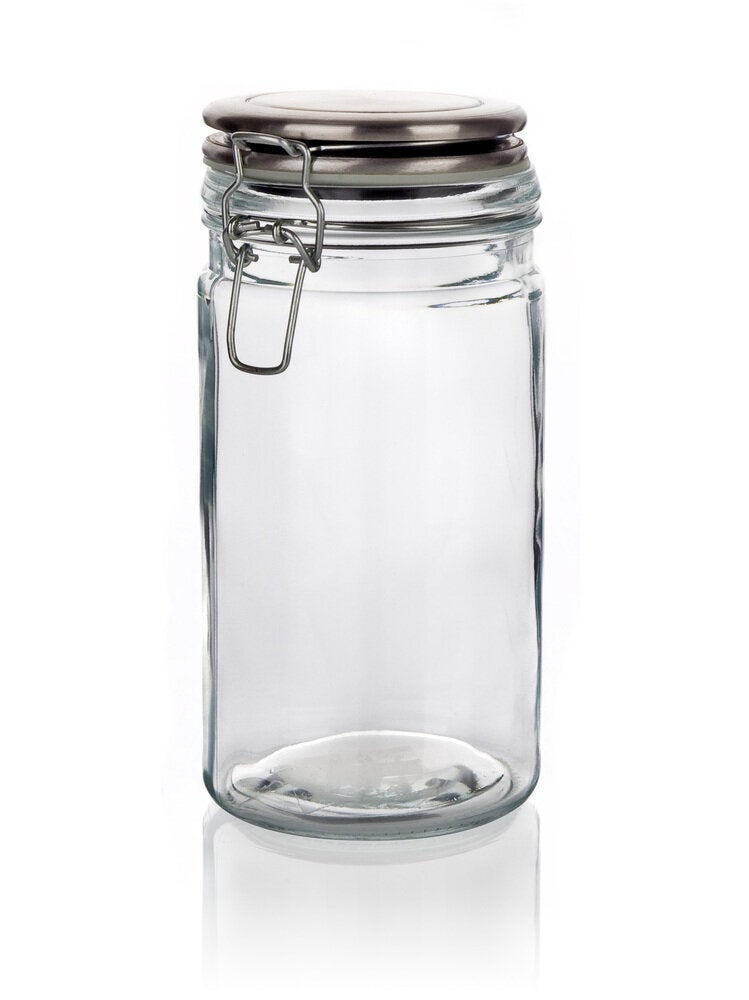 Worst Wedding Gifts