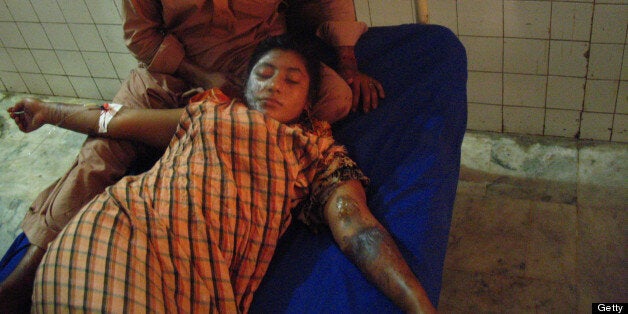 A teenage actress is in a serious condition after a man snuck into her bedroom in northwest Pakistan and threw acid over her face and shoulders while she slept.
Young Pakistani TV star Bushra Waiz, 18, who is well known in country for stage and screen appearances, was sleeping in her home in Nowshera when the attack happened, her brother Pervez Khan told AFP.
"A man climbed the wall of our house in the early hours, threw acid on my sister and fled," he said.
Waiz is being treated at the Lady Reading Hospital in Peshawar for 33 percent burn injuries, on her face and shoulder, but doctors said she was in a stable condition.
Khan, who said he also suffered burns trying to protect his sister, believes the crime was committed because of a spurned marriage proposal from a TV producer, Shukat Khan.
The victim's mother told the Dawn newspaper: "My daughter used to work as an actress and was hired by a producer named Shaukat Khan to act in his stage dramas and plays . . . but he was not willing to pay her and this led to a number of verbal arguments following which she refused to continue her acting."
Popular in the Community