Half hidden in a backstreet Soho, the understated little bacaro Polpo serves up cicchetti-style dishes that taste like they could have been shipped in from the streets of Venice.
HuffPost UK Lifestyle caught up with Polpo's founder the restaurateur Russell Norman to find out what he cooks for his kids and talk proletarian dumplings, Venetian banquets and why he is potty about English peas.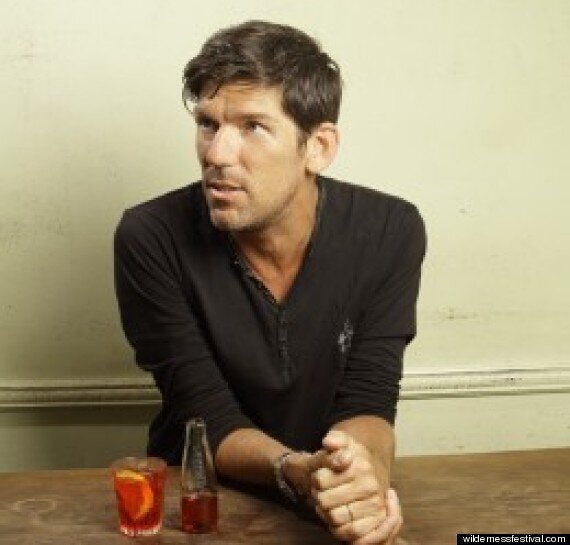 What do you cook at home for your family?
"I'm quite traditional at home, I like nursery food so I will cook roast chicken or make a fantastic pan haggerty or I will make something simple and proletarian like mince and dumplings. I've got a six and a seven-year-old and they love those sort of big dishes of comfort food."
"If I could only eat one thing it would be a panzanella salad"
What dish could you eat everyday?
"For me I don't think there's anything better than really good quality tomatoes with salt, good olive oil and fantastic bread, you know, so something like a caprese, which will have basil leaves, buffalo mozzarella and great tomatoes with salt and olive oil; I could eat that until the cows come home."
What's your favourite seasonal ingredient for the summer?
"Peas are my guilty secret throughout the summer. I'm looking forward to the first of the English peas. The first lot I would eat raw or straight from hand to mouth.
"I pod a pound, eat a pound and once I am satisfied, I separate them and make a lovely risotto, a classic Venetian dish like rise e bisi (Italian rice and peas) or they're a great salad ingredient."
You're cooking Venetian banquets for hundreds of people this summer at Wilderness Festival, what inspired the menu behind the feast?
"The inspiration for the menu was similar to the inspiration for the restaurant and the original menu here [at Polpo] nearly four years ago. We believe, and I believe strongly, that food should be about sharing.
It should be about the social experience, it should be about feeling that you are at a banquet, that you are at a big occasion and I think Wilderness has that same philosophy of wanting things to be extravagant and sumptuous."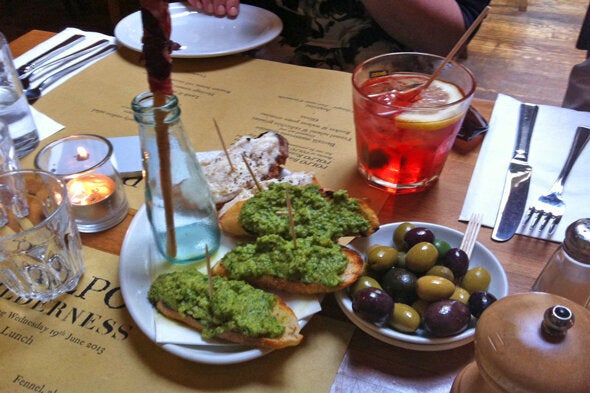 Venetian Banquet preview at Polpo
"It's not all about the food"
Is the social aspect of food paramount at Polpo?
"We are not a restaurant that is just about the food - and I think my chefs will forgive me for this - we are a restaurant that is about the food and much more besides.
"It's the social aspect, the interacting, it's the people that you are with and the company that you keep. So we really wanted it to be a celebration of food and a celebration of summer and a celebration of being with your friends so Wilderness seemed to be of that thinking already so it was a real marriage."
The Huffington Post UK are proud media partners of Wilderness. Check back here for more exclusive blogs, competitions and stories soon. For tickets to the event click here: www.wildernessfestival.com
Watch a trailer for this year's Wilderness and check out some pictures from last year below...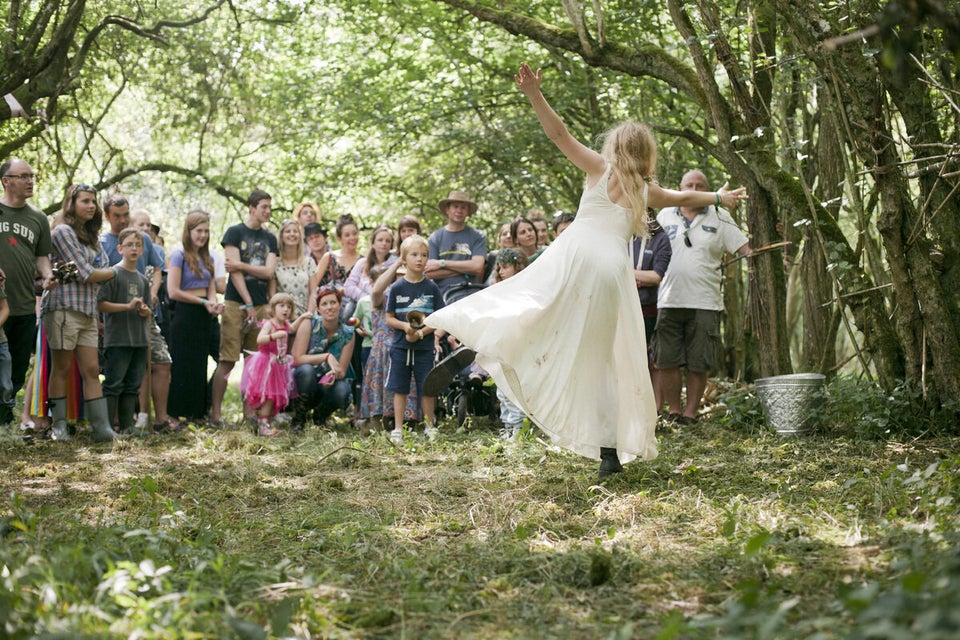 Wilderness