Queen's Club finalist Marin Čilić, American John Isner and Czech Radek Štěpánek meanwhile retired during their matches. Four of the quintet pulled out inside the opening 90 minutes of the day's play.
Second seed Victoria Azarenka pulled out after she failed to recover from injuring her right knee in the second set of her first-round victory over Maria João Koehler on Monday.
The Belarusian was due to play first on Centre Court against Italy's Flavia Pennetta on Wednesday, but her absence was confirmed just before the start of the second-round match.
And Azarenka took a sideswipe at the All England Club's conditions.
"The court was not in a very good condition that day," she complained.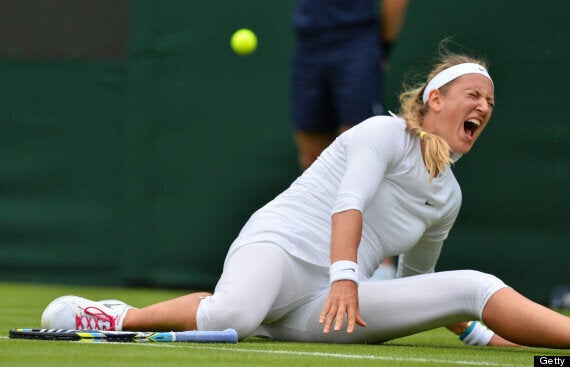 Azarenka slipped awkwardly on the grass two days ago
Six foot 9in American Isner, who famously edged Nicolas Mahut 70-68 in the final set of Wimbledon's longest match three years ago after 11 hours and five minutes, lasted just two games as the 18th seed abandoned his Court Three tussle with France's Adrian Mannarino, with his left knee the problem.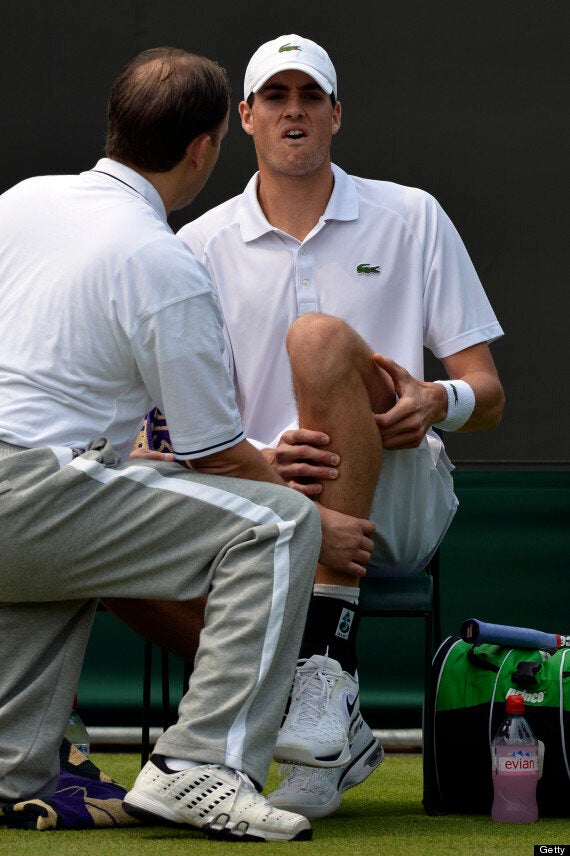 Isner lasted just two games against Mannarino
Čilić, who was a potential opponent for Andy Murray, said most players were in agreement Grand Slam matches should remain at five sets rather than being reduced to three.
Legendary coach Nick Bollettieri was amazed at the spate of drop-outs.
"I've been to many Grand Slams and have not seen so many people pull out. These are big pull-outs too. It is unbelievable," he said on the BBC.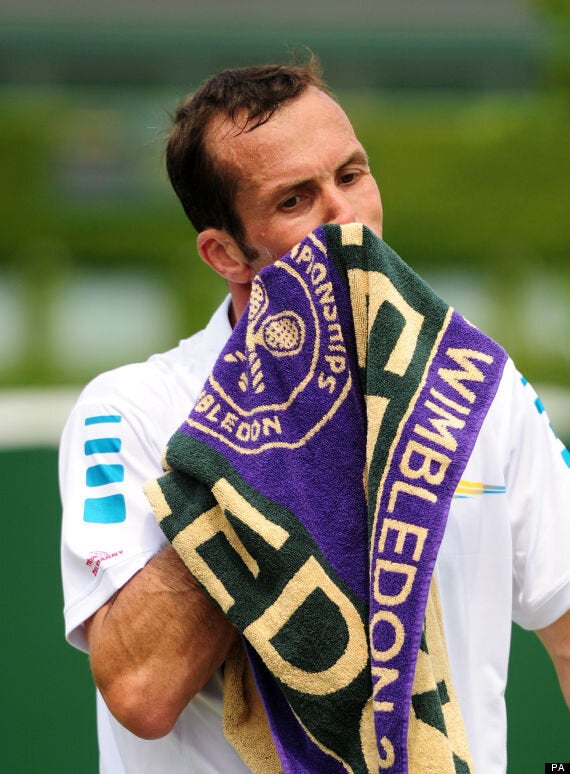 Štěpánek lost his opening set 2-6 to Jerzy Janowicz
"Grass is going to be a topic of conversation. You just don't have these many injuries happening. It's all about footwork and balance and you are often wrong-footed. This is why Murray is very good, he takes a short step rather than a huge first step. The grass being closely cropped means it is tough to get footing."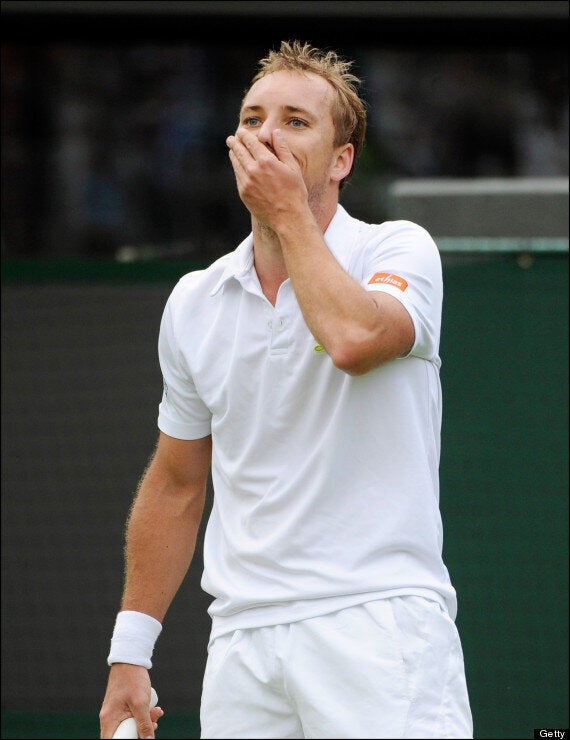 Darcis beat Nadal in straight-sets on Monday